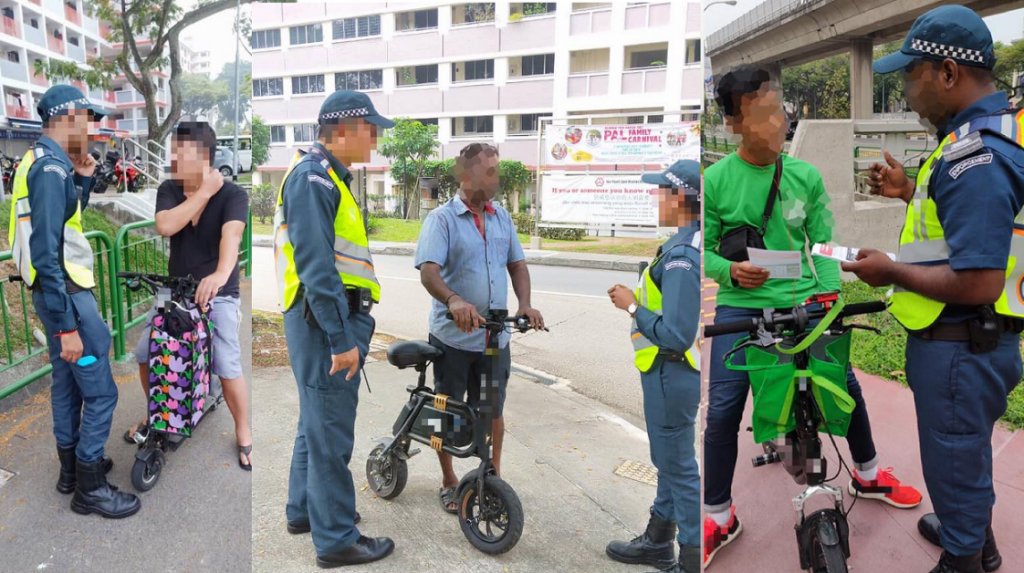 On the first day of the ban, more than a hundred electric scooter users were warned for illegal riding on a footpath. The authorities are quick to enforce. Just only yesterday was the announcement and today LTA officers are already on footpath patrol.
Electric scooter riders are only allowed to ride in park connectors or cycling lanes. The land transportation authority revealed that as of 5 pm today, warnings had been issued to more than 100 users who were riding an electric scooter on footpaths.
Authorities said that law enforcement officers will regularly patrol public roads across the island, for the first two-month period of the ban warnings will be issued, strict enforcement will begin soon.
From January 1st, 2020, offenders convicted of riding on footpaths are subject to a fine of up to $ 2000 or in prison for three months, or both.