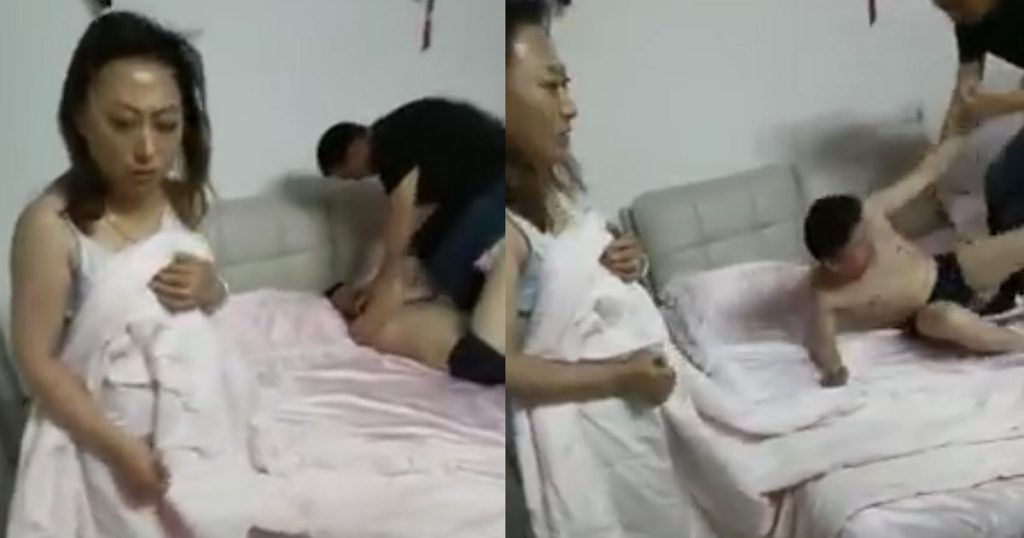 Facebook user You Kam Nah recently posted a video on Facebook which showed a father coming home to a shocking and bizarre scene. He found his son and wife together with his wife making love and caught them in the act.
The father then went into a crazy rage as he started beating on of the men in the bed repeatedly as his wife tried to stop him. The whole act was caught on video.
The video is believed to have happened in China.
FULL VIDEO LOADING….