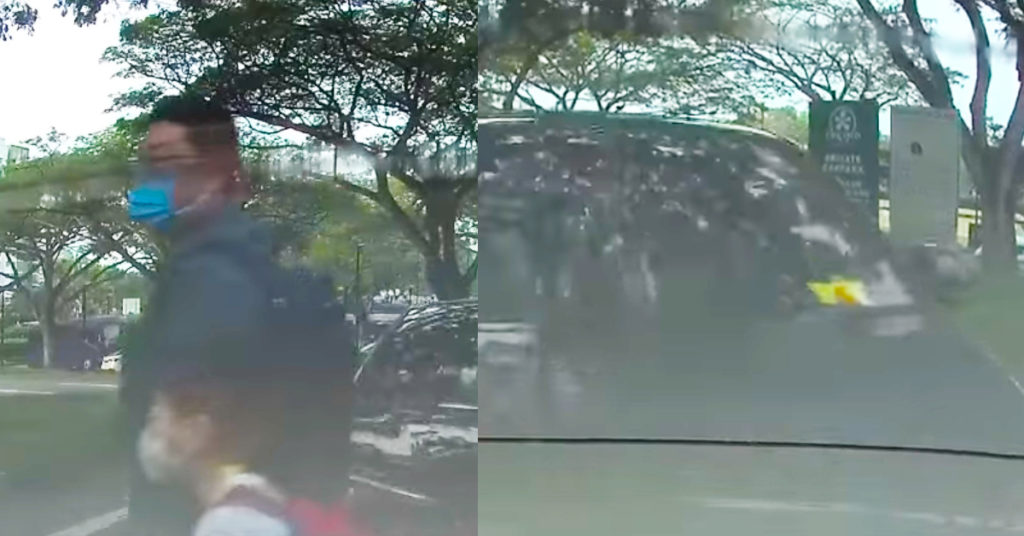 Footage was uploaded on Facebook page Roads.sg, after a father and child were seen cross the road and a P plate driver crashes into the cam-car just moments later.
If the father and child was just 1-second slower, it would have been disastrous. The incident happened on September 10 at around 1810 HRS.
The car that crashed into the cam-car was a P-plate driver.
Full Video Loading…