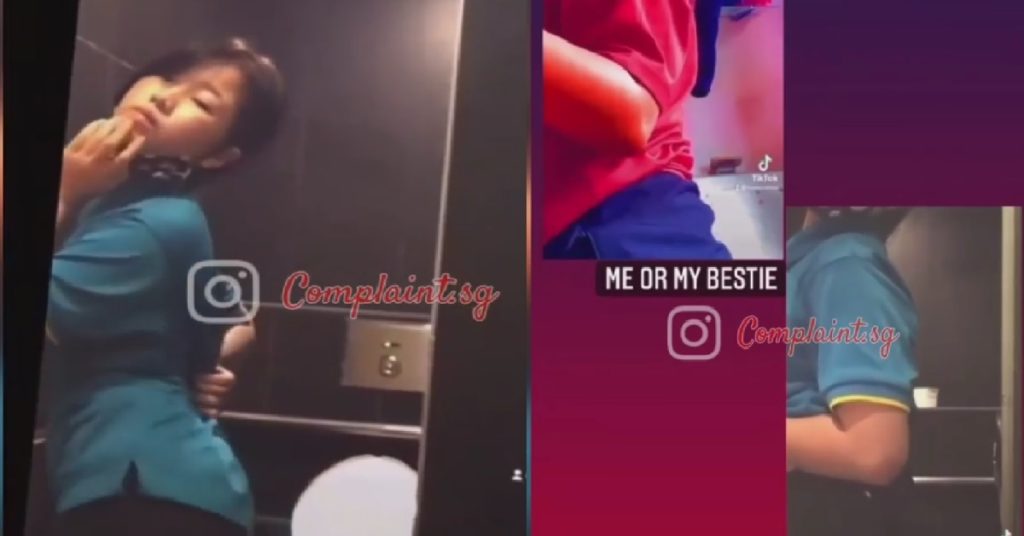 A video emerged online showing a xmm hiding out at a toilet cubicle filming herself.
She was seen in the video swirling and shaking her backside while touching her own face and chest.
She then pasted another video of her friend doing the same thing and asked her viewers: "me or my bestie".
FULL VIDEO LOADING…
Source: @b4byrxe on TikTok