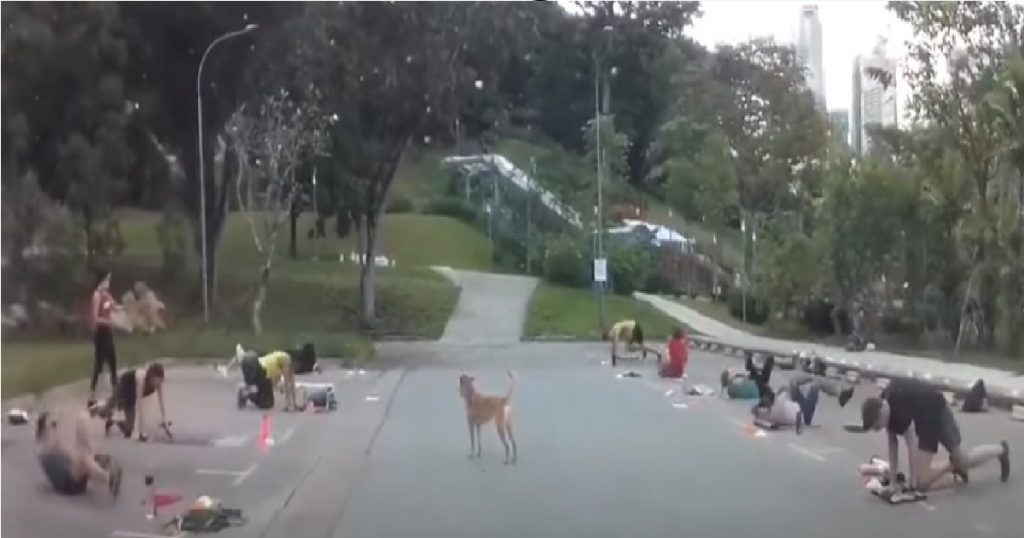 A video of a group of people exercising at an open-air carpark surfaced on the SG Road Vigilante YouTube channel.
The group of people was mass-working out and taking up half the parking spaces.
They could be seen engaging in a variety of different exercises, clad in their athletic outfits.
Items such as towels and water bottles could be seen strewn around them.
There was even a dog standing in the middle of the carpark, watching them work out bemusedly.
It is unclear why they chose to exercise there, they are depriving drivers who need to park their cars and they also face the risk of being run over by vehicles.