non Finance, non loan, non property, non banking, non credit card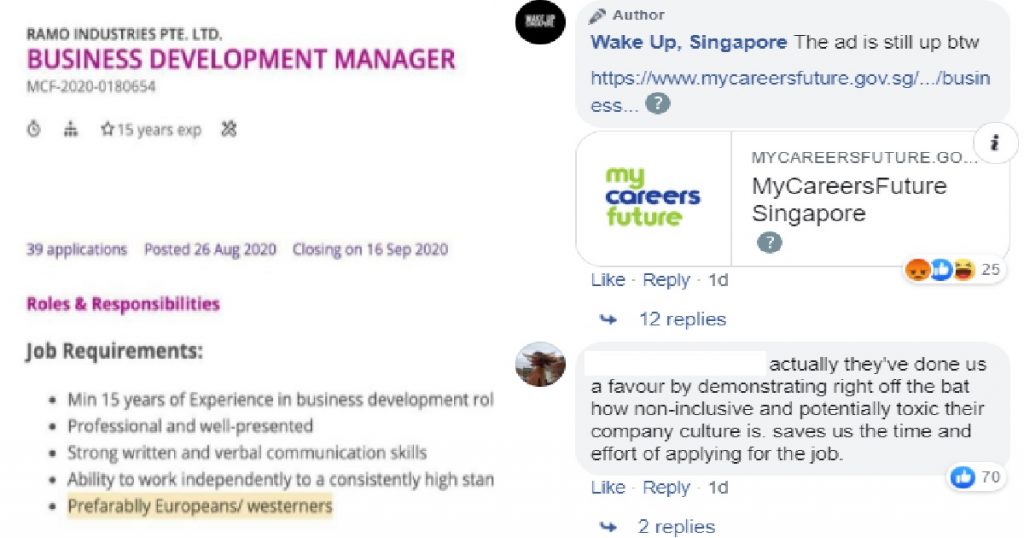 A company posted a job ad for a Business Development Manager, with one of their job requirements being "preferably Europeans/westerners".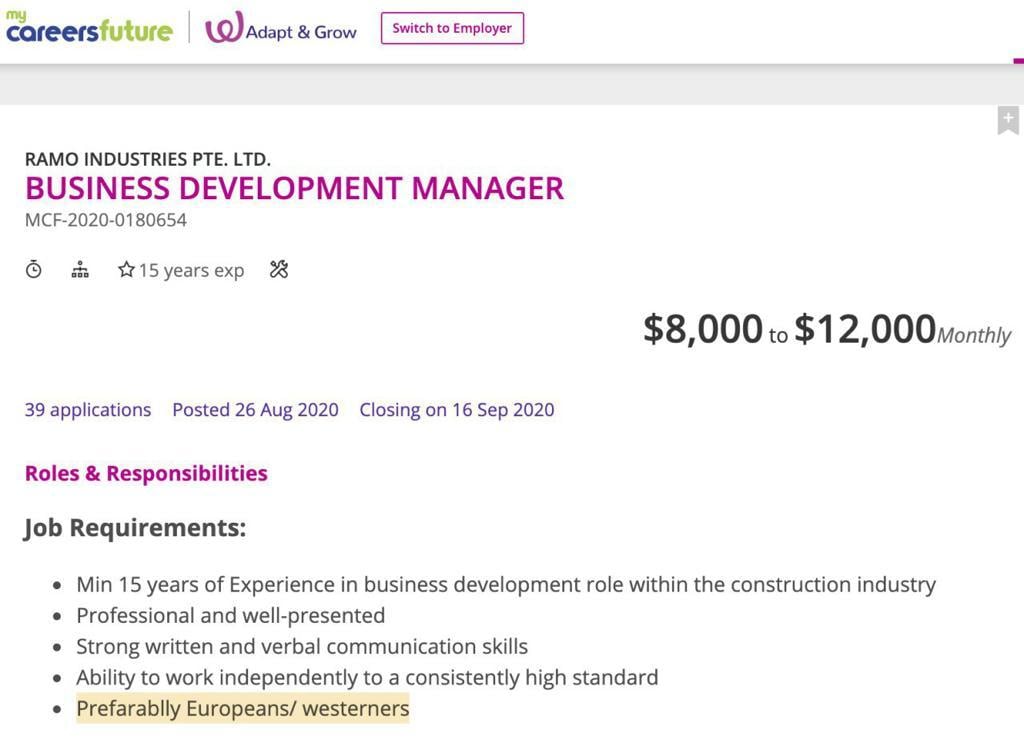 The Workforce Singapore (WSG) was then alerted to the advertisement by several social media posts, they then subsequently contacted the company in question for clarification and the company then amended their post on September 9, three weeks after it had been put on on the MyCareersFuture Portal on August 26.
The Tripartite Alliance for Fair and Progressive Employment Practices (TAFEP) is expected to follow up with the company to review their employment policies and practices.
WSG said that they are taking a serious view of the matter, and that under the Tripartite Guidelines on Fair Employment PPractices (TGFEP), it is discriminatory to exclude Singaporeans or indicate non-Singaporeans in the hiring process.
Breaches such at this will be referred to the Ministry of Manpower for appropriate action to be taken against them.
You can see WSG's media statement in full below: