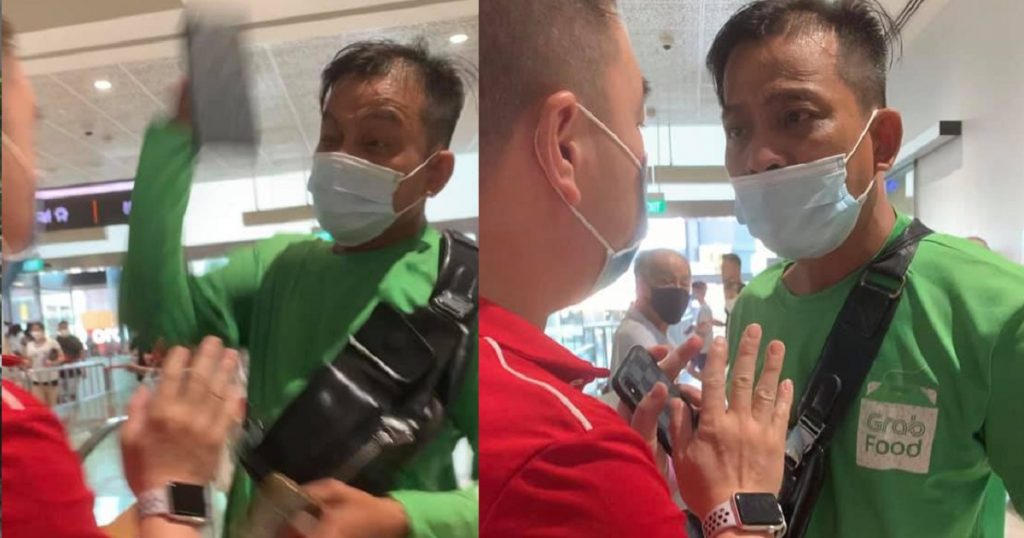 A man was captured on video assaulting another man which caused his phone to fly which resulted in it flying towards an elderly man which hit his right arm. The incident was believed to have happened when a man told the delivery rider not to cut the queue.
Here is the full story.
This guy is a thug, he cut the queue and used unclean speech to threaten to beat my husband ( who had a leg problem he cannot stands steady) . This thug punched to my husband's phone then the phone flew away hit to an old Uncle's right arm, luckily God blessed the Uncle and the Uncle said "that was not so pain"
This is quite unforgivable. What do you think about this GrabFood delivery man ? This happened at AMK Hub.
FULL VIDEO LOADING….