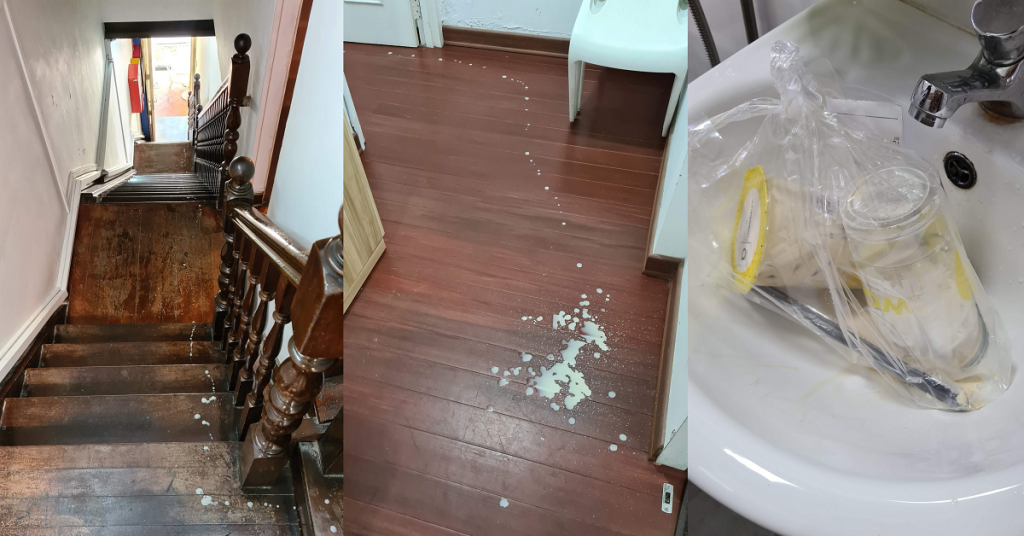 Facebook user Nevin Goh took to Facebook to voice his unhappiness on a recent Food panda order. His post was shared on the Facebook group Complaint Singapore.
Here was what he stated in his Facebook post.
Order a drink from Woobbee via Foodpanda, the delivery guy actually brought up a leaking drink up 3 flights of stairs and made a huge mess. So many other options could have be done to avoid this like calling me or wrapping it with another bag.
But nope, thanks to him and foodpanda poor instruction to continue the delivery regardless of the leaking result in a shitty post clean up with multiple tissues. 10/10 would never trust foodpanda again.