FoodPanda is a food delivery service that operates in many countries around the world. It provides customers with the convenience of ordering food from their favorite restaurants and having it delivered to their doorstep.
Recently, a customer encountered a problem with the service after ordering from FoodPanda and receiving the wrong order.
The customer, whose name has not been disclosed, placed an order with FoodPanda and received the wrong order. He then contacted customer service to request a refund but his request was rejected.
Getting rip off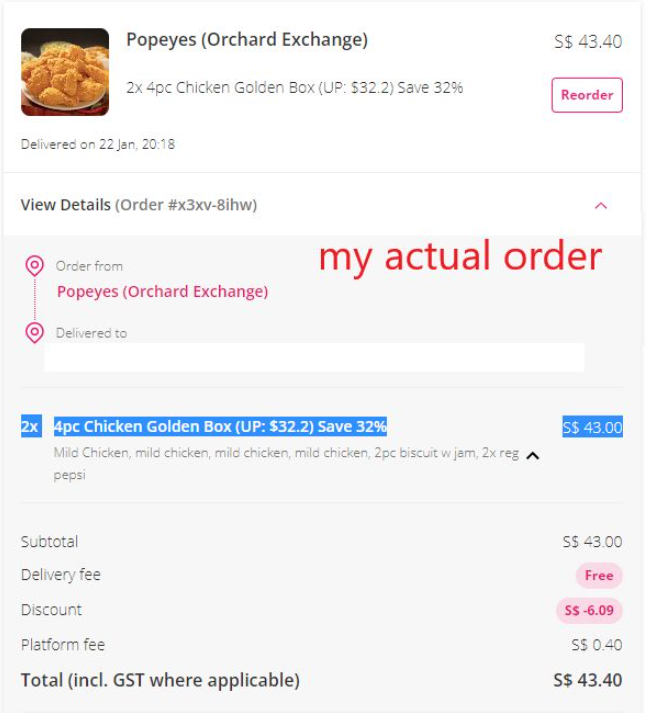 The man paid over $43 worth of food but he only receive $20 worth. This is outright cheating, by not refunding the money FoodPanda is encouraging cheating.
This situation has received a lot of attention in recent weeks as many people have voiced their disappointment with FoodPanda's customer service. It is important to note, however, that FoodPanda is not the only food delivery service that has had issues with customer service. Other companies have also had similar problems and it is important to remember that mistakes can happen in any business.
The man wrote:
So apparently our "Delivery Hero" aka Foodpanda sent me someone else's order. And after checking, it was actually $19.30 cheaper than what I have ordered.
Therefore I wrote in to Foodpanda and guess what? They refused to refund me the balance. Now I have to suck thumb and pay for someone else's meal even though Foodpanda made a mistake
Foodpanda with their automated response is also very not helpful at all.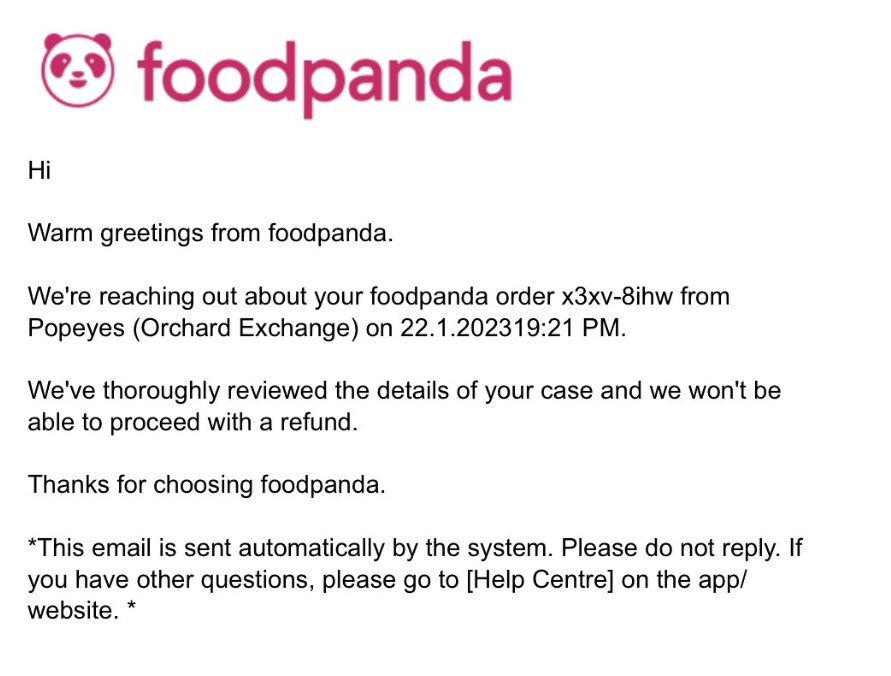 Overall, the incident involving the customer who tried to get a refund after receiving the wrong order is certainly a concerning one.
It is essential that FoodPanda takes steps to improve its customer service and ensure that customers are satisfied with their experience. It is also important to remember that mistakes can happen in any business and that it is important to recognize this and take steps to address customer complaints in a timely manner.