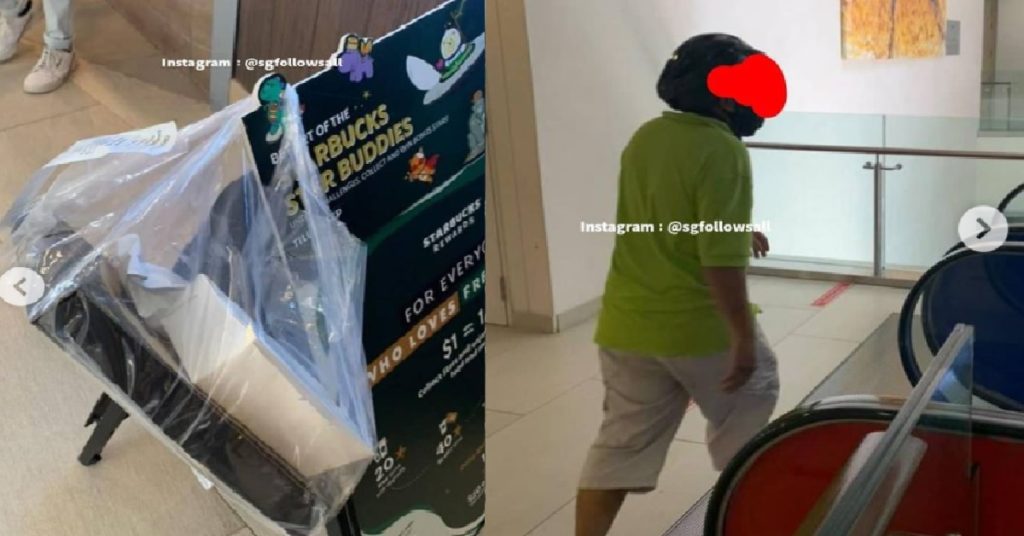 A disgruntled customer shared how he ordered food from Foodpanda and the rider got lost with his food.
The rider was lost and apparently couldn't find the customer's indicted location.
So he just hung the customer's food at a random Starbuck's banner and asked the customer to go and collect himself.