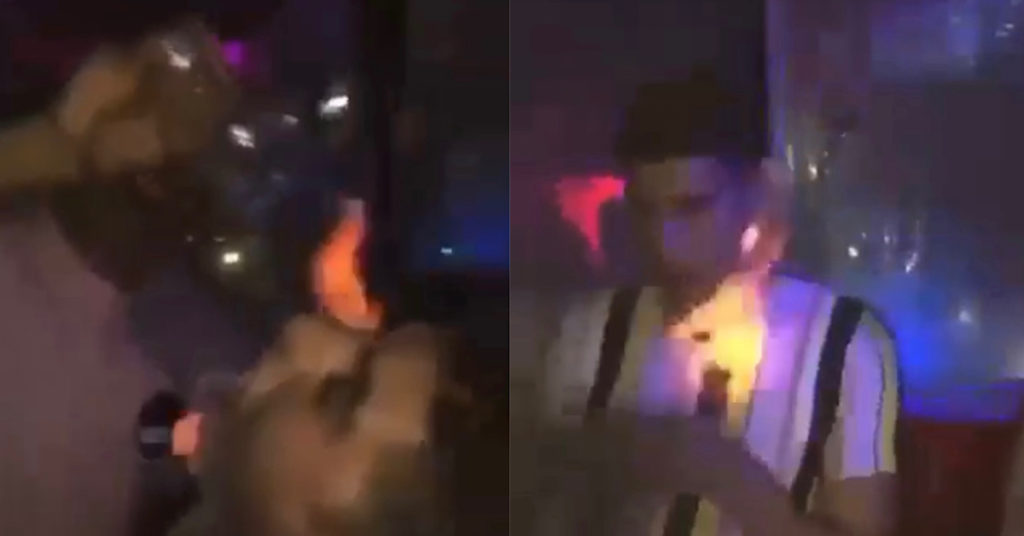 A video that appeared on Facebook shows a man and his friend at a party.
The man proceeds to take a glass of flaming lambo and pour it into his friend's mouth.
However, some of the spilled flaming lambo actually got onto the friend's face and the fire eventually spreads on his face, neck and tshirt.
It is unclear if this happened in Singapore.
Full video loading…
Image and video source: Tiozin Kkj Facebook