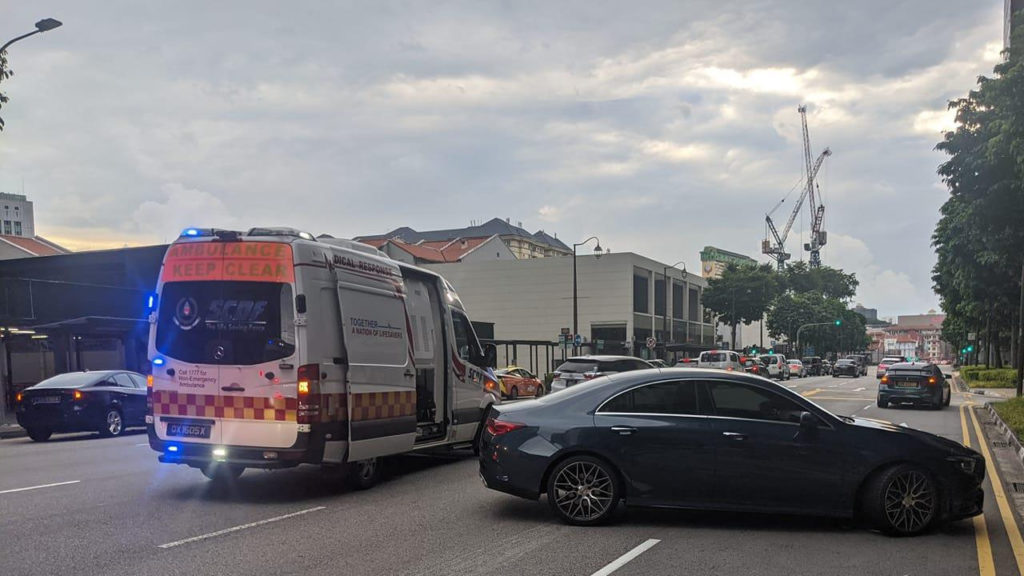 A woman witness an accident and shared the encounter online:
Yesterday, I was one of the first to respond to an accident at the Central Boulevard/Cecil street crossing. Private car rams lorry with foreign workers, one of the workers falls off and gets overrun by his own lorry. Three people left in an ambulance, fortunately, no life-threatening injuries. Uncle in private car had pains from seat belt/airbag and the two workers had leg & head injuries for tumbling on the lorry.
How can a proud country like Singapore keep transporting foreign workers on lorries without proper protection?! In these days discussing racism, are their lives not as much worth as ours?
Picture of my own car as I avoided taking a pic of the accident with respect for the involved. See less