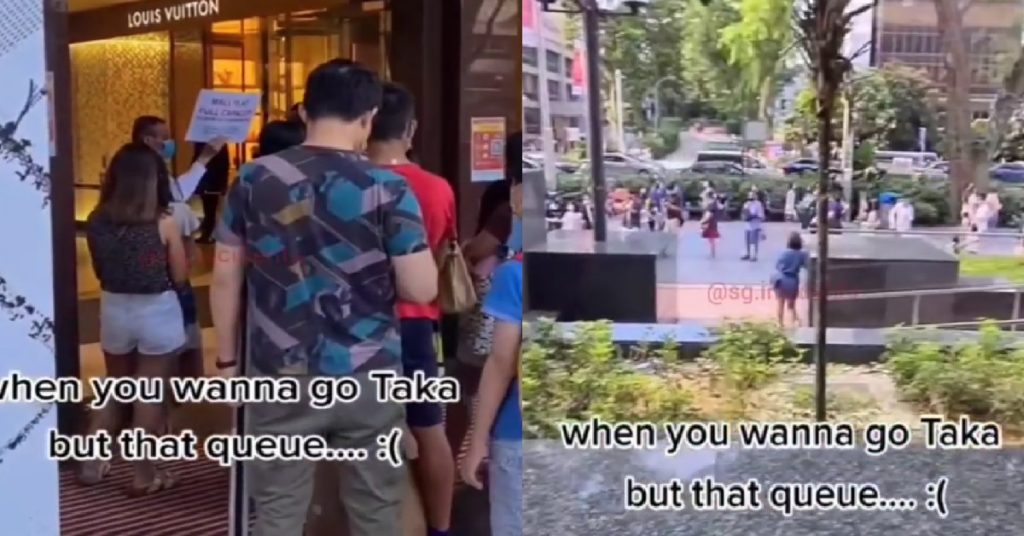 A video emerged online in the wake of yesterday's announcement that there were 457 new cases of Covid-19 in Singapore, as well as the death of a 62-year-old man who became Singapore's 57th coronavirus casualty.
It would appear that the news hasn't deterred Singaporeans from their favourite pastime, shopping and queueing up.
The video showed snaking long queues waiting to enter what is purportedly Takashimaya, because "die die must shop".
FULL VIDEO LOADING…
Source: @sg.incidents on IG