Following Argentina's victory over France in the FIFA World Cup this month, the French are still reeling from the defeat on 18 December.
They are of the view that Lionel Messi's 2nd goal in extra time shouldn't have stood because two of Argentina's substitutes had stepped onto the field before the ball crossed into the goal line.
They are citing FIFA's Laws of the Game, where a goal should be disallowed if there is an extra person on the field when the goal is scored.
The International Football Association Board (IFAB) has since said that the rule would only be in play if the infringing player interfered with play.
The French football association also lodged an official complaint against Emiliano Martinez for the way the goalkeeper taunted French striker Kylian Mbappe during Argentina's victory parade.
And now, more than 226,000 of the French have since signed a petition to have the world cup final to be replayed between the two nations.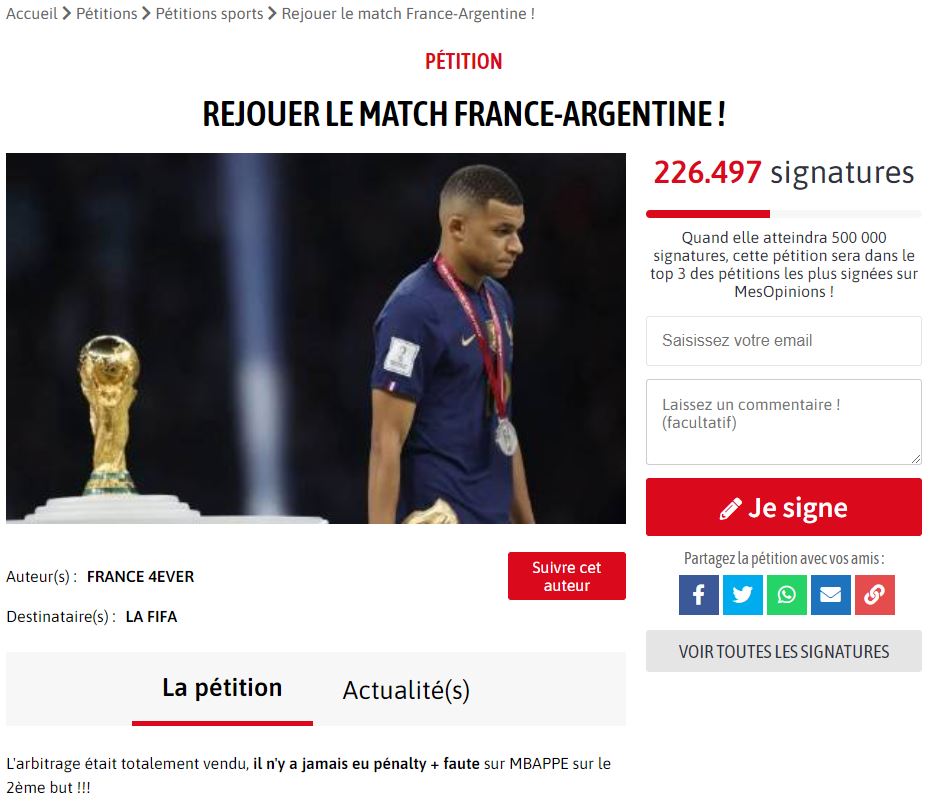 Argentina responds
The Argentinians have since responded with a petition of their own, petitioning for "France Stop Crying", garnering over 666,000 signatures.