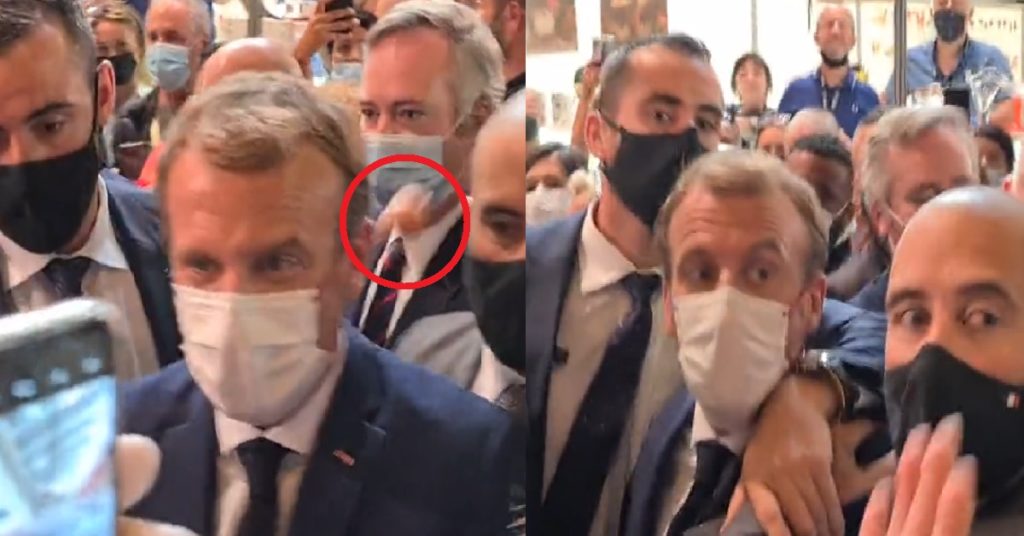 A video emerged online showing the French president Emmanuel Macron being pelted in the face (or neck to be exact) with what appears to be an egg.
The incident happened in Lyon on Monday, with the president seen being escorted through a large crowd.
An egg was then seen being hurled towards him, hitting him in the neck.
A man was then seen being escorted away.
Macron was reported by ABC News to have been heard saying: "If he has something to tell me, then he can come."
Au #sirha2021, @EmmanuelMacron victime d'un jet d'oeuf. Le projectile a rebondi sur l'épaule du Président de la République. Le jeune homme a été interpellé par le service d'ordre – IMAGES LYONMAG pic.twitter.com/n10POB2MEn

— Lyon Mag (@lyonmag) September 27, 2021
Image source: @lyonmag on Twitter