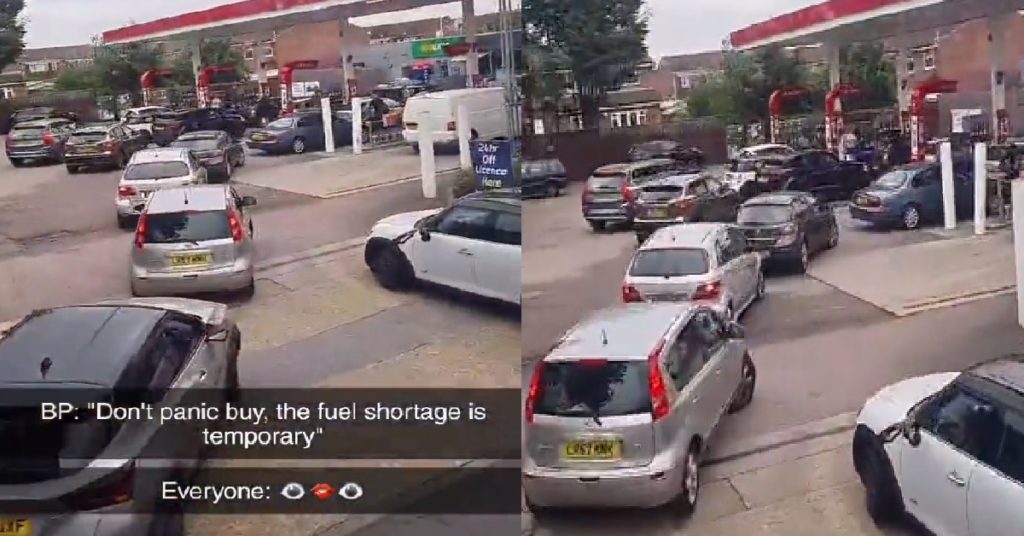 UK Prime Minister Boris Johnson announced that their army has been put on standby following the panic buying of fuel, according to The Guardian.
150 military tankers are being prepared to delivery fuel to petrol stations that are out of the petrol, according to the BBC.
The UK is facing a shortage of truck drivers (about 100,000) to deliver the fuel to petrol stations, leading to a huge supply problem, according to Reuters.
Oil firm British Petroleum (BP) announced on 25 September that they had to temporarily close some of their petrol stations because of the shortage of drivers, and people started to panic buy.
Fights were also breaking out at petrol stations.
The shortage of truck drivers in the UK is because of the departure of many non-British drivers, who left the country after Brexit.
It was made worse by the pandemic.
Older drivers who have retired were also not replaced, because prospective drivers waiting to pass their driving test for Heavy Goods Vehicles were pushed back due to the pandemic.
Image source: @ajthebudderking on Twitter