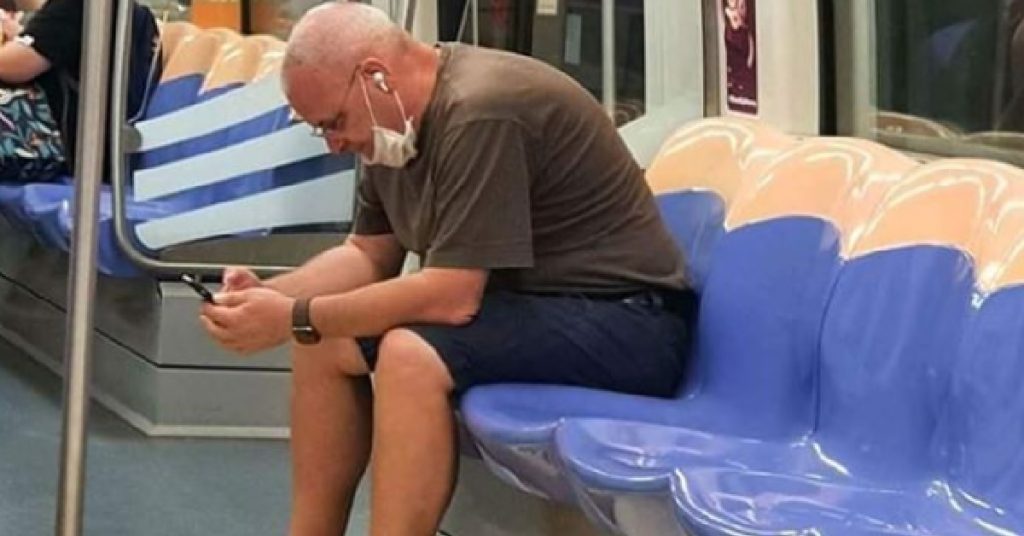 A photo of a man not wearing his mask properly while on the train is circulating on social media.
From the photo, the man was seen wearing his mask below his chin. Such behaviour is unacceptable, especially during the COVID-19 pandemic.
According to Mr Lawerance Wong, all residents in Singapore are required to wear a mask when they are outside of their residences. Commuters are also required to wear a mask while on the public transport to prevent the spread of COVID-19 virus.
No one is exempted except for children below the age of 2 and for those who are doing intense exercises.
Anyone caught not wearing a mask or not wearing a mask properly will be fined S$300 and repeat offenders will be fined S$1,000.
According to the Minister of Manpower, they will not hesitate to revoke the work passes of any foreigners who had violated COVID-19 related measures.