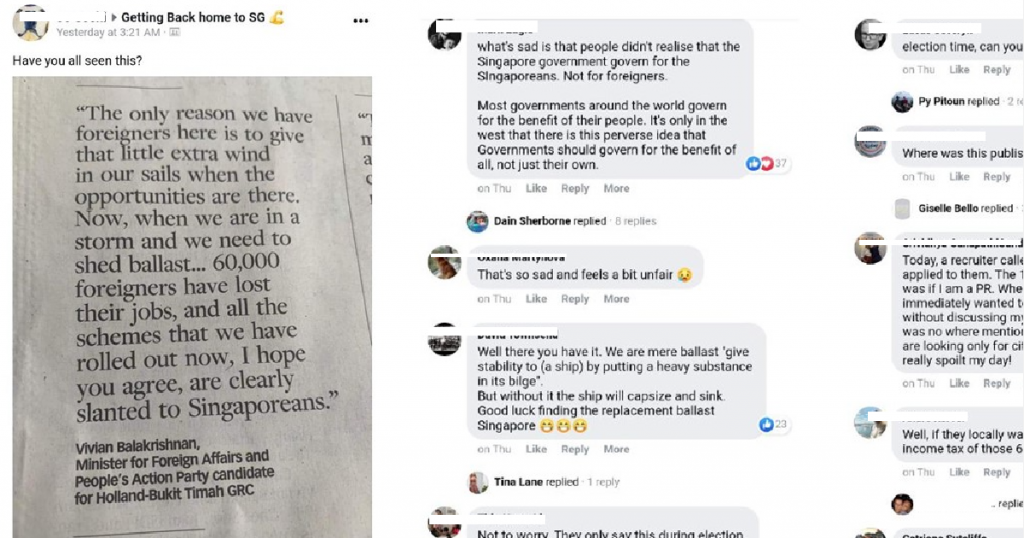 User MercuryHigh95 recently posted screenshots of comments from the Facebook page Getting Back home to SG which shows many angry foreigners complaining about a Singaporean Minister's comments after he stated how Singapore prioritizes in hiring Singaporean citizens and the various jobs schemes are for Singaporeans.
Many foreigners commented on how Singapore will be nothing without them and how they felt that they were being treated unfairly.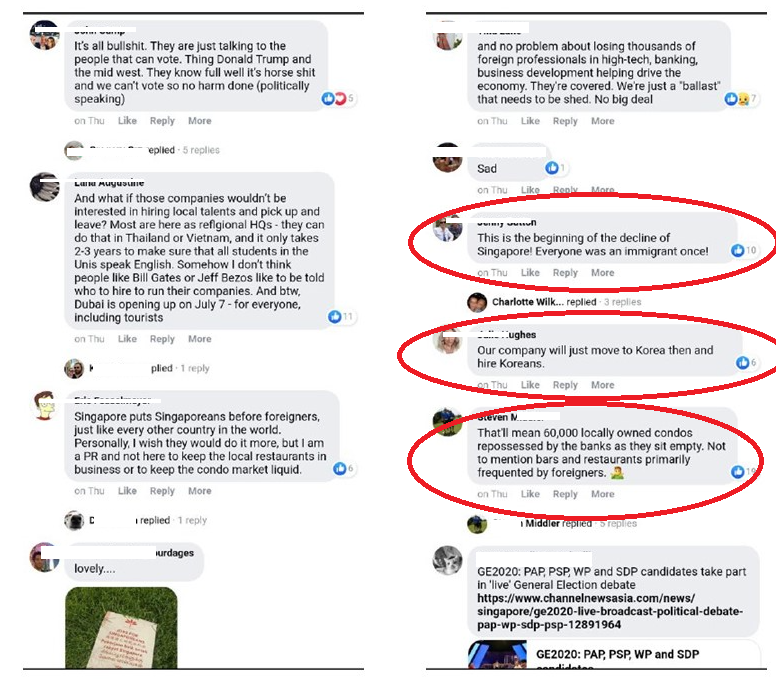 One foreigner stated on how this decision would be the beginning of the decline of Singapore.
Another foreigner stated that all the condos owned by Singaporeans will be repossessed by the banks and that all the restaurants will be empty.
Another even comment on how she would move her company to Korea and hire Koreans.