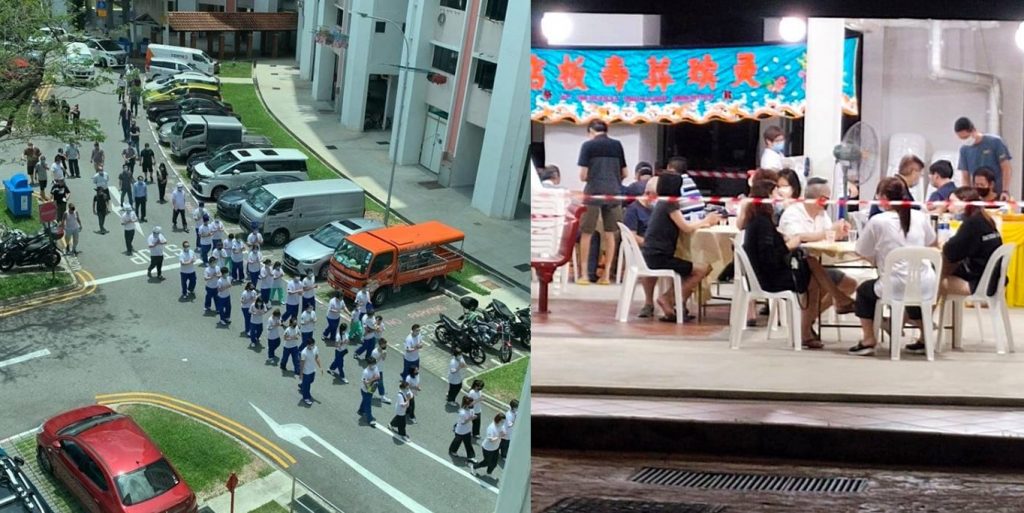 The above two photos are 2 separate funeral events
The photo with a crowd of more than 50 people was posted by Facebook user: Nek Jah Tok Mat. The photo has gathered over 600 shares.
It is now the circuit breaker and yet people are still breaking the rules. The photo was published earlier this morning at around 9 am.
It is unclear if the photo was taken this morning, but everyone in the photo was wearing a mask.
According to the comments posted, this photo was taken at an HDB unit carpark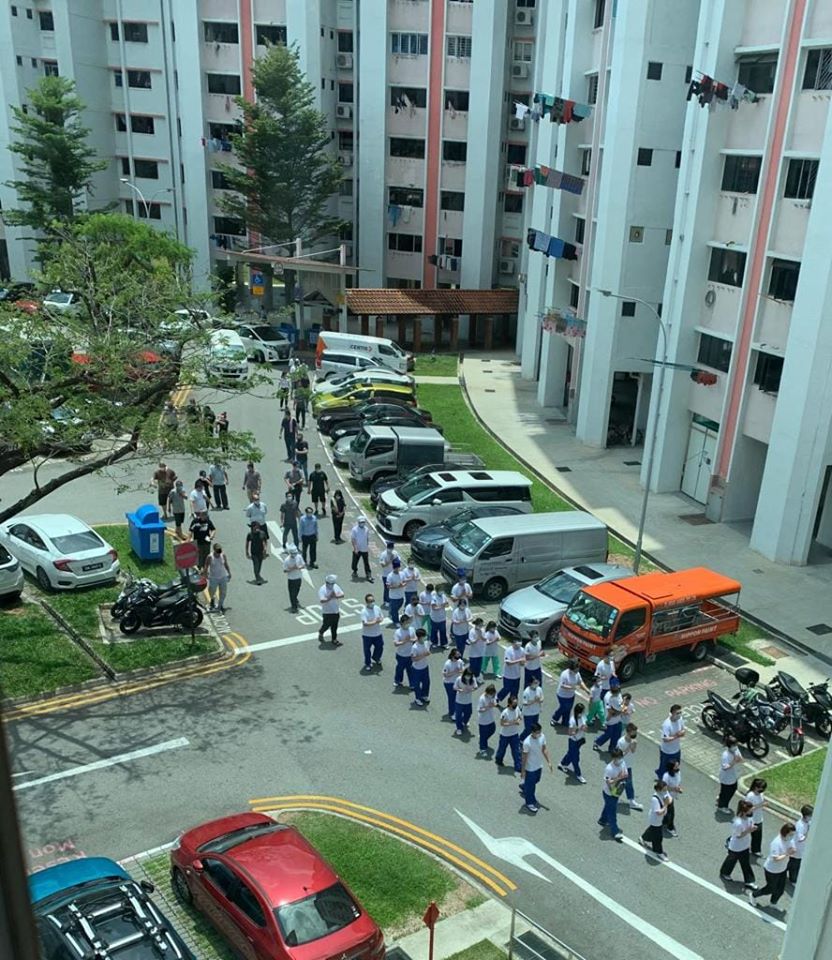 Ang Mo Kio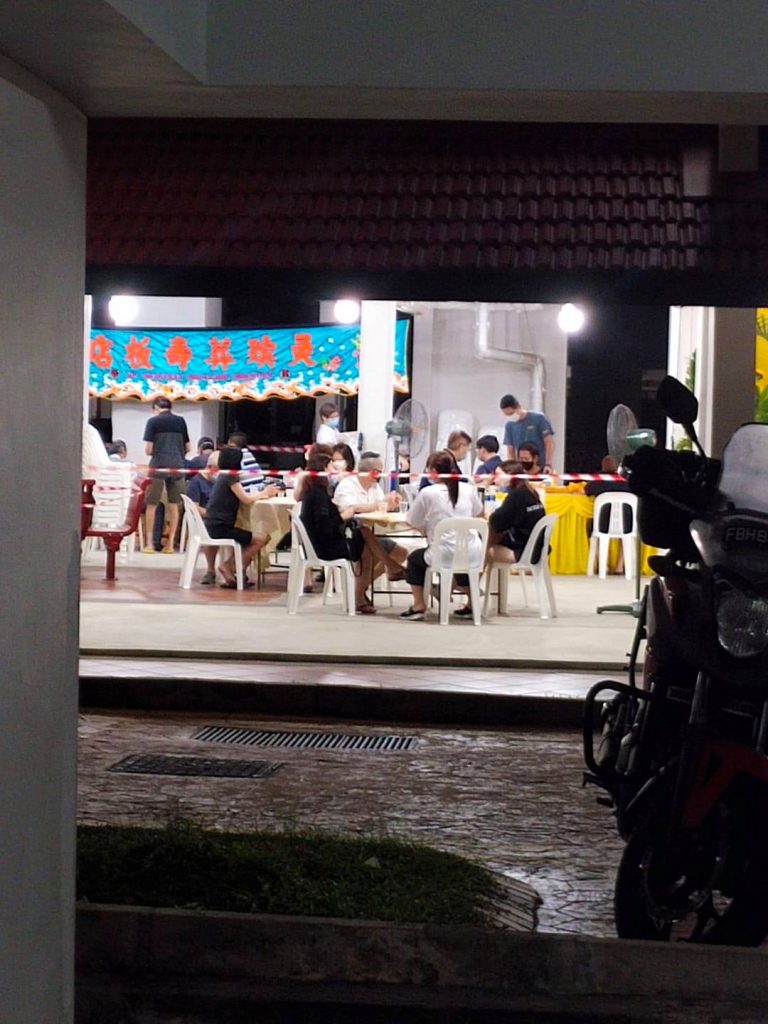 According to the Facebook user who posted this photo: This photo was taken 18 April 2020.
"this now and yesterday and it's still at my void deck and all you can see berapa org in a few rounds table.
why all this possible and in the first place why wake under the void deck is approved .surely that's invite ppl coming regardless how many pass.
We understand the loss and our best condolences to the families but this is just not acceptable especially CB is ongoing. Do you agreed guys ??
My postal code is 560130 "