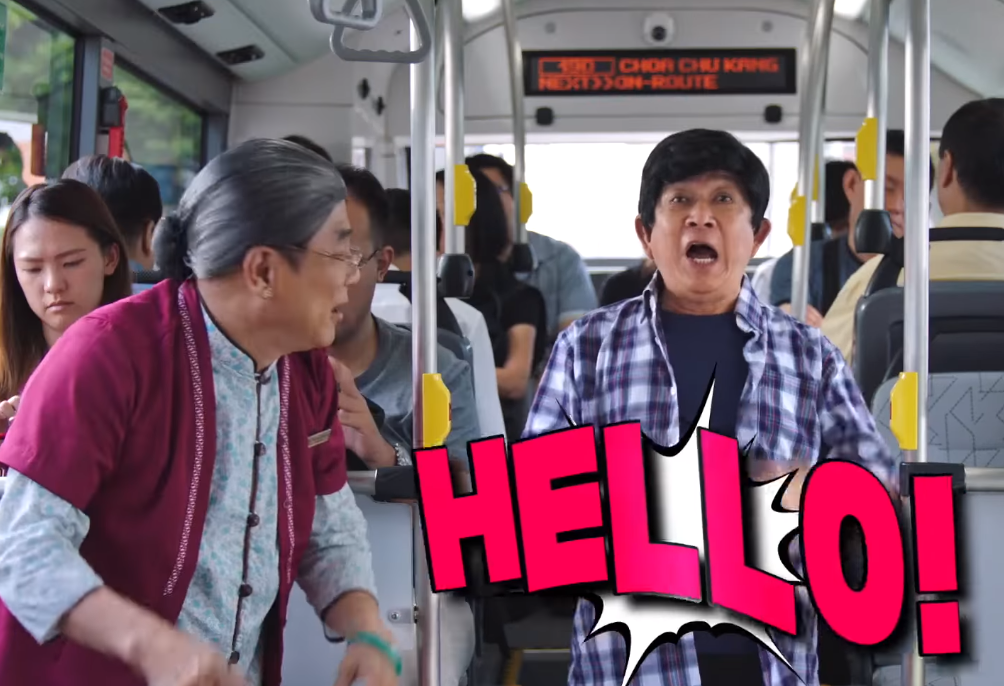 A funny short clip by Liang Po Po Facebook page encourages good behaviour on the bus, with Liang Po Po as a bus driver.
The video is in English and Hokkien, sharing the message of good behaviour on the bus.
The video features four local casts, Jack Neo, Mark Lee, Henry Thia and Patricia Mok from the Orignal Gao Xiao Xing Dong, a popular comedy sketch show back in the 90s.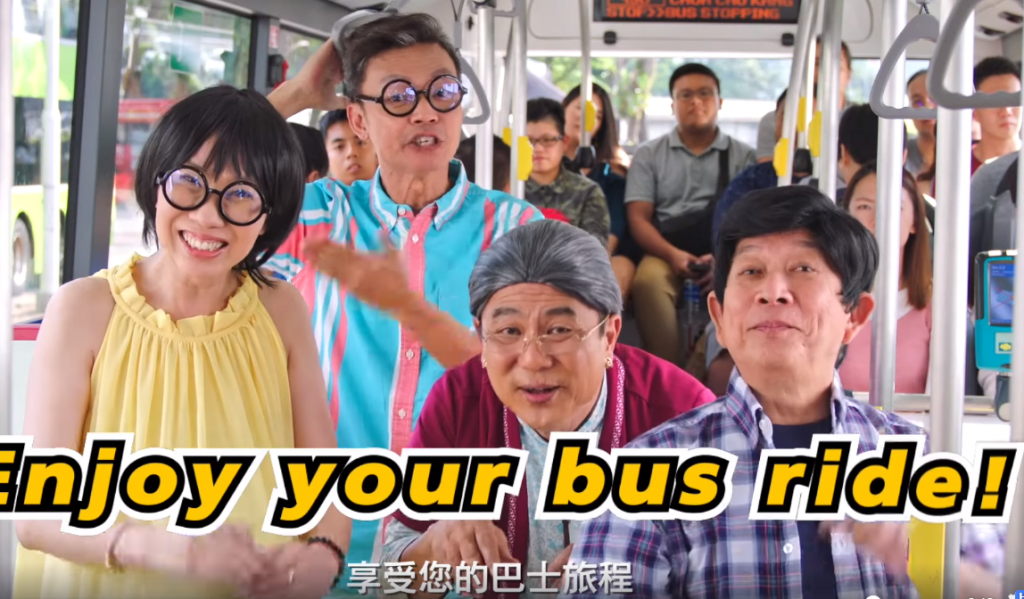 They state that the scolding in the video is just for laughs and hope that commuters
They have three main messages
"Move In, Hold Tight and give up seats."
Watch the video at the end of the page.