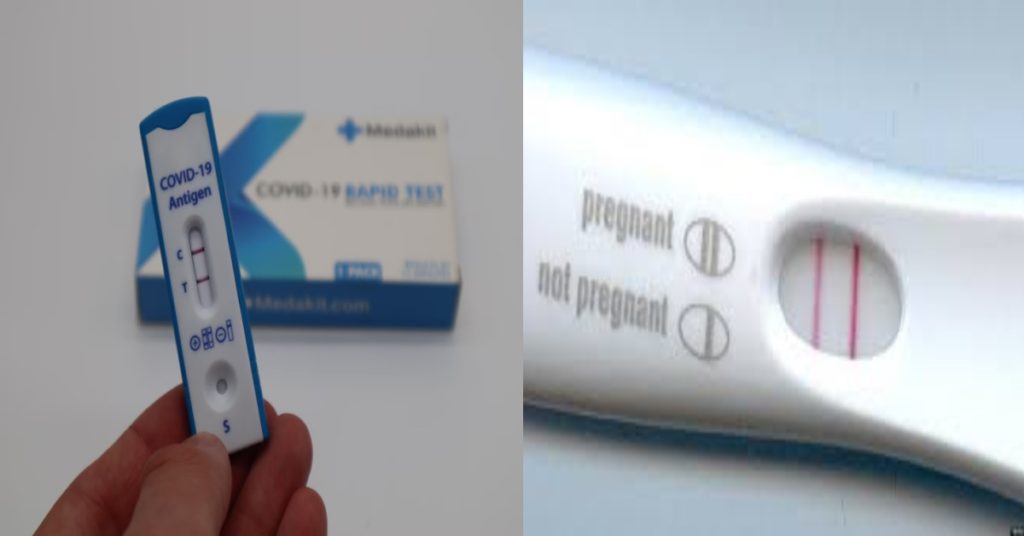 A lady has shared her story with us on how she joked with her boyfriend that she rather be Covid positive than pregnancy test positive before she was tested positive for both a few days later.
Here is her story
"Hi, please keep me anonymous as I do not want my friends to find out.

I had been working from home with my boyfriend for the longest time ever and every time when we are bored, we will get kinky with each other.
There had been a few times where he unloaded without any protection but I thought it was fine because I had been on my birth control pills.
One day, my boyfriend joked with me after our usual kinky activities and asked me if I would rather be Covid positive or Pregnant.
Proudly, I told him that I rather be Covid positive because the down time to recovery will be shorter than if I would to get pregnant now.
The next day, we received the ART test kits in our letterboxes, and we decided to try it out for fun.
To my surprise, I saw two lines on my test kit.
When my boyfriend found out that I was tested positive, he still jokingly told me that "serves you right for cursing yourself, now you wished you were pregnant instead right?" to which I replied ya, and told him that I would get a pregnancy test kit to test myself also.
The following day, I tested myself for pregnancy while isolating in my room (I have kept a test kit in my room as standby since my ex-boyfriend), and I found out that there were also two lines on my pregnancy test kit.
Didn't know that my mouth was so accurate when it comes to this kinda unlucky things but not as accurate whenever I say that I will tio 4d."
Image source: unsplash.com & quotemaster.org