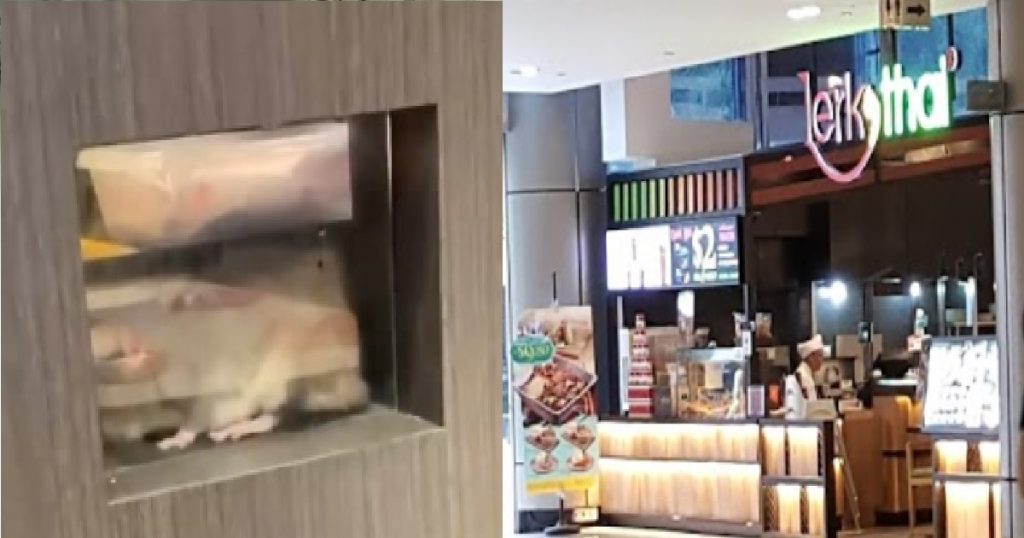 A netizen shared a video onto Stomp of a rat the size of his open palm skitting behind a window at Lerk Thai Restaurant at Woodlands Civic Centre.
He commented that the "rat is as big as my hand what the (sic)."
The incident purportedly happened on September 27 at around 11.45pm and the unnamed netizen said that he spotted three.
A spokesperson from Lerk Thai Restaurant said that the NEA has been informed of the infestations.
Inspections have also been conducted on September 28 and 30.
Lerk Thai also added that the restaurant prioritizes good housekeeping and has increased its pest control checks and treatment to twice a month.
Image and video source: Screen-grab from Stomp video, Stomp Singapore.