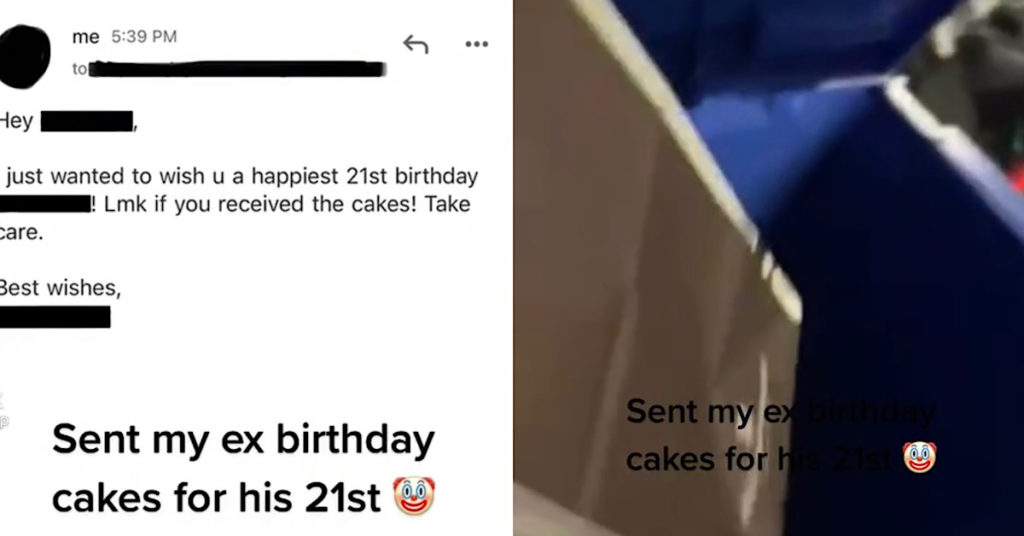 A netizen has shared a Tiktok video on how she bought her ex-boyfriend cakes for his 21st birthday but he ended up recording the process of him throwing it away and sending the video to the girl.
He even told the girl to leave him alone and asked her to enjoy her life and that he cannot accept the cakes.
The girl mentioned that she was disappointed in the end not because of his rejection gesture but she finds that it is a waste of good cakes.
Full video loading…
Image and Video source: @belle.yip Tiktok