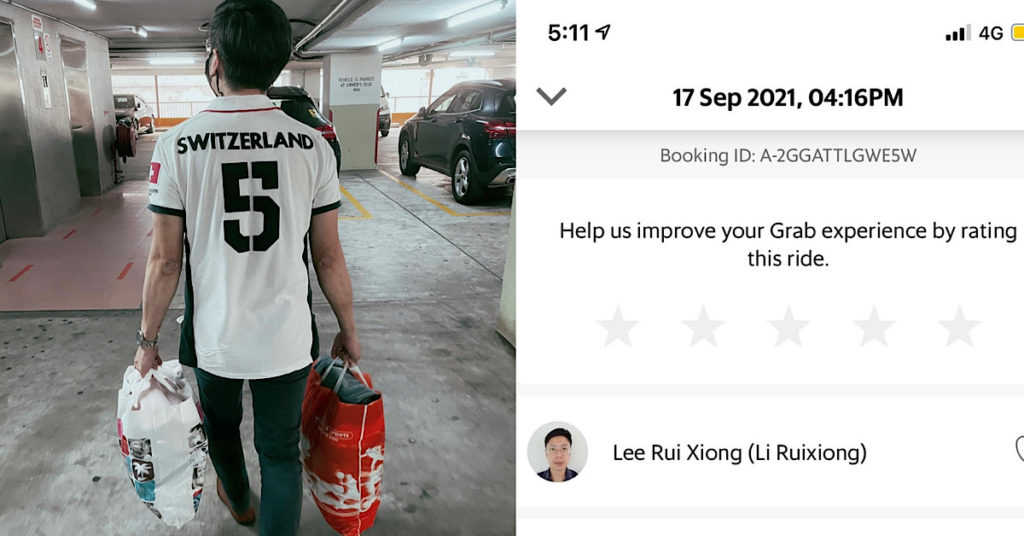 A netizen has taken to Facebook to commend the driver of her Grab ride on being kind and going the extra mile for her even though she is a complete stranger.
The driver is a Mr Lee Rui Xiong as seen from the poster's screengrab.
The netizen was dropping off bags of clothes and mooncakes to a Non-Government Organisation and had to head back to a store to sort out logistics for donations received in kind.
According to the netizen, Mr Lee offered to help her with her bags and then drop her to the second location free of charge as he wants to give back to the society too.
The netizen also praises Mr Lee for caring and looking out for one another even when times are tough especially for Grab drivers.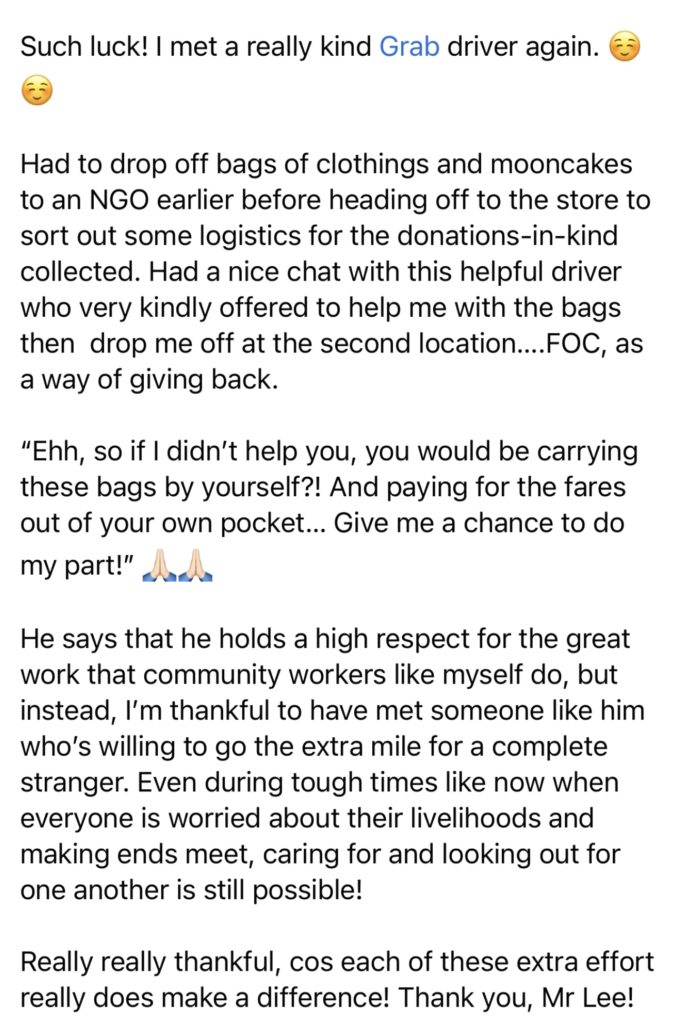 Image source: Eileen Tay Facebook