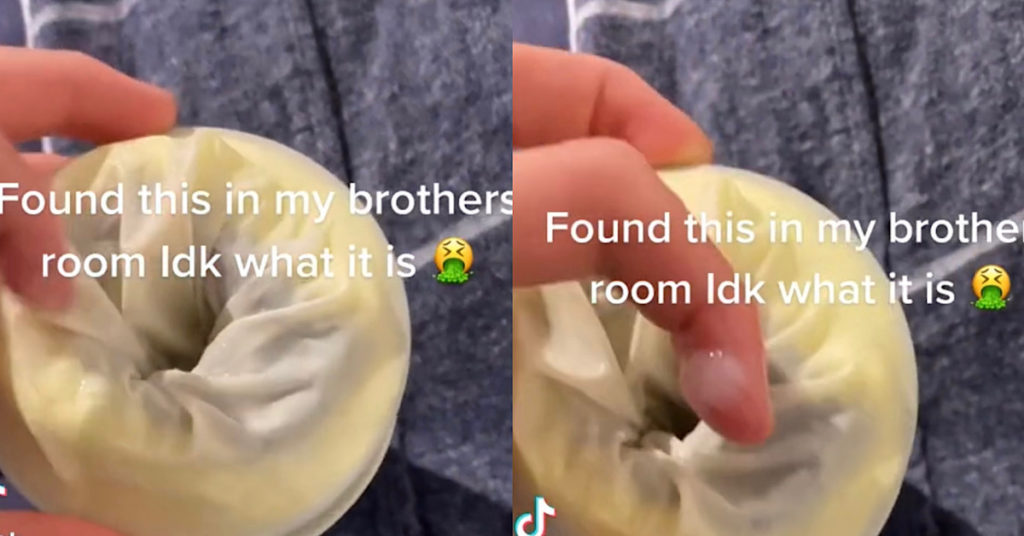 A netizen shared a video on Tiktok recently on what she found in her brother's room.
She claims that she does not know what the thing she found is and dipped her fingers into the opening to have a swipe at the wet substance inside.
She then shows it to the camera and upon closer inspection, "cream' can be seen on her fingers.
Full video loading…
Image and video source: @user287573826 Tiktok