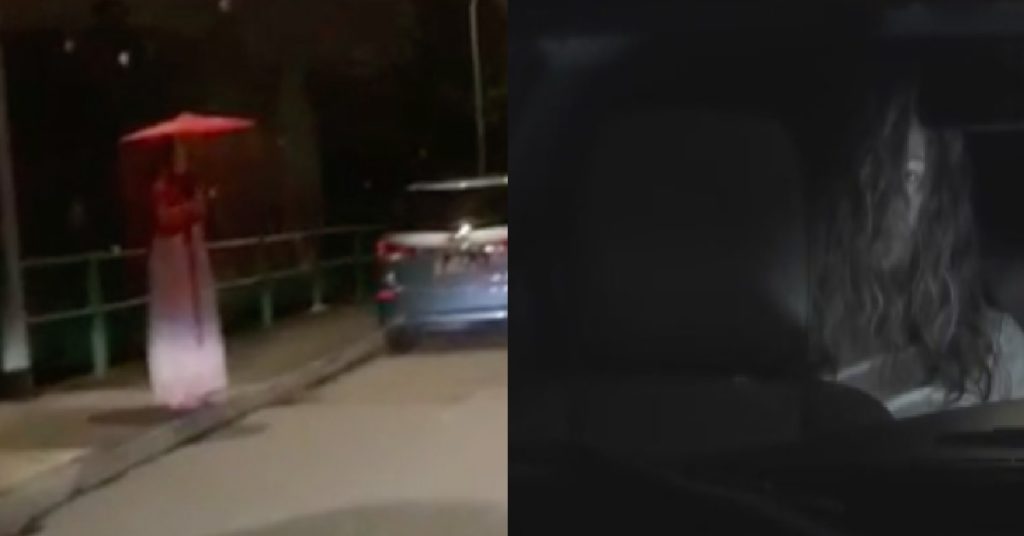 A netizen shared how she boarded a hitch ride and had a conversation with another passenger inside.
It was the first night of the hungry ghost month, a few nights ago.
The passenger sharing the hitch ride with her was an old woman, who appeared to be in her late 80s or 90s (she looked extremely old).
The old woman had her long hair covering most of her face, and she thought that the old woman looked a little unkempt and dirty, and felt a little sorry for her.
The old woman asked her about her life, just some small talk to get to know each other.
The girl found out that the old woman lived through World War 2 and the Japanese Occupation as a little girl, that must put her in the 90-plus age bracket.
She shared little insights about her life under Japanese rule during the war and how tough life was.
The was impressed that she could go through something so diabolical and lived to tell the tale, even at a ripe old age.
Soon after, she arrived at her stop.
She bid the old woman farewell and opened the passenger door to her side.
After alighting, she adjusted herself and turned back towards the car to close the door, but she realised that the old woman was no longer in the backseat, or in the car at all.
She then asked the driver what happened to the old woman at the back.
The driver looked puzzled and said:
"What woman? You were the only passenger I had the whole night."
Image source: ProDriver Community Facebook and TheHonoluluPD YouTube