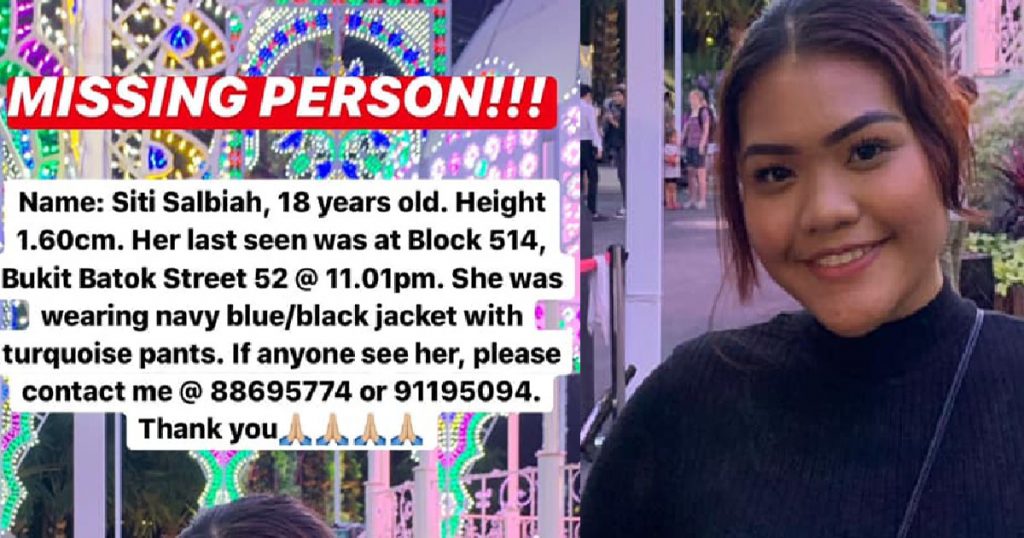 My sister worked at SGH as a Healthcare Attendant. She ended her work at 9 pm last night. Normal routine, either my dad will give her a call to ask her whereabouts or either wise. @ 9.50 pm, my dad called her to ask where she is and she was at Outram Park MRT. @ 10.50 pm-ish, my youngest sister called her to ask where she is and she said that she was at our house bus stop walking home.
Walking distance from my house and the bus stop is less than 3 mins.
My youngest sister and mom waited for her to reach home but time check @ 11.10 pm, she still hasn't come home. My parents tried calling her but her phone was turned off. AT 11.30pmish me and my parents went down to the void decks and other blocks to look for her.
We also had a family tracking app in our phones and her last location was at my house @ 11.01 pm. A police report has been made this morning @ 5.03 am.
She has never done this before.
She legitly went missing so sudden. And Thank you for those who pray for my sister's safety. May j Allah protect her at all caused and hopefully the police will update us a good news.