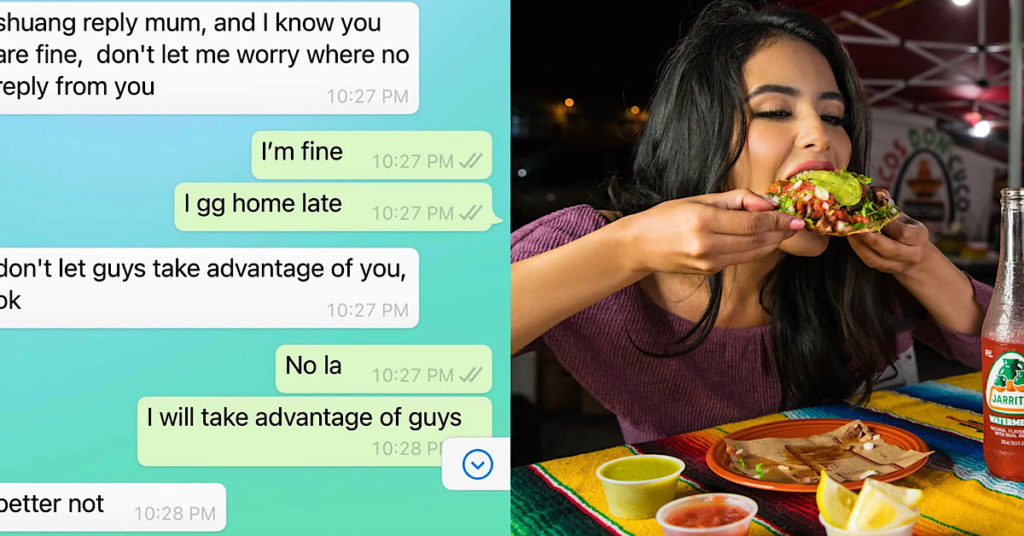 A whatsapp conversation between a mother and her daughter has recently appeared on social media.
In the conversation, the mother first messaged the girl asking her about the timing she would be home and saying that she will prepare dinner for her.
After some time without reply, the mother gets worried and messaged the girl again.
Eventually the girl replied and the mother asked her to be careful and not to let guys takes advantage of her.
However, the girl told her mother instead that she will be the one taking advantage of them instead.
Here is the screengrab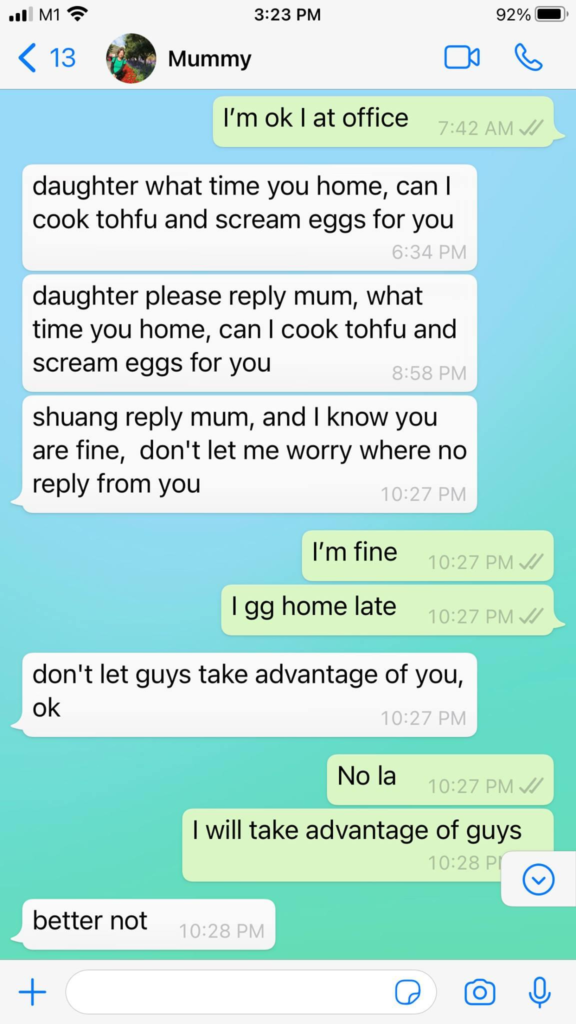 Image source: OverShare SG facebook and unsplash.com