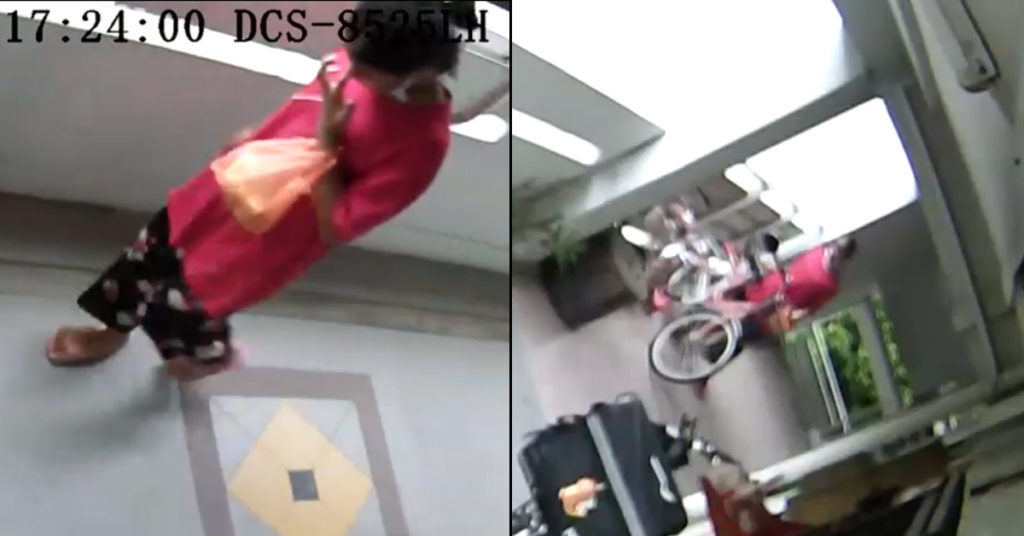 In this day and age, everywhere also got a camera. Public cameras, Police cameras, even a normal household have a camera.
A woman was caught on CCTV trying to steal a bicycle but after hearing the gates of a unit opened the woman tried to walk away casually.
Unfortunately for her, her actions were caught on tape. (Yes, she is also digging her nose).
The incident happened yesterday(Sept 14) at around 5.23 PM.