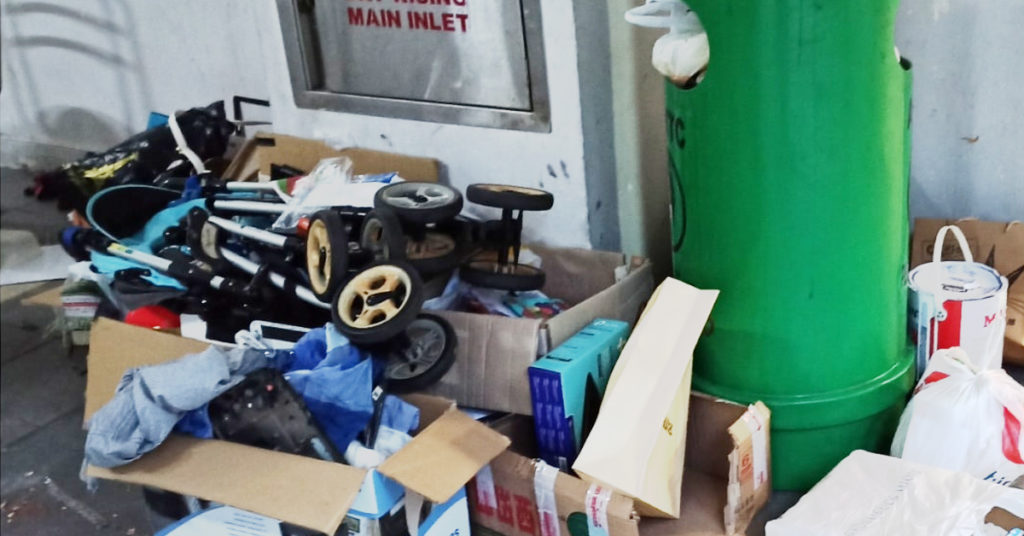 A resident staying along Ang Mo Kio St 61 found piles of garbage left at the void deck of Block 646.
He said: "See the amount of rubbish dumped besides dry rising main inlet. A fire hazard, blocking the entrance to the dry rising. This is at Blk 646 AMK St 61"
This raises concerns for many residents as it could be very dangerous if a cig butt was to land near it. Many netizens urge residents to be responsible and throw their garbage properly.
A bucket of paint was also spotted in the picture and it is extremely flammable.
Man called for jail sentence
One of the netizens said that harsher sentences should be implemented as it endangers the lives of others.

Many netizens are unhappy, some blame the residents while some blame the cleaners and town council.