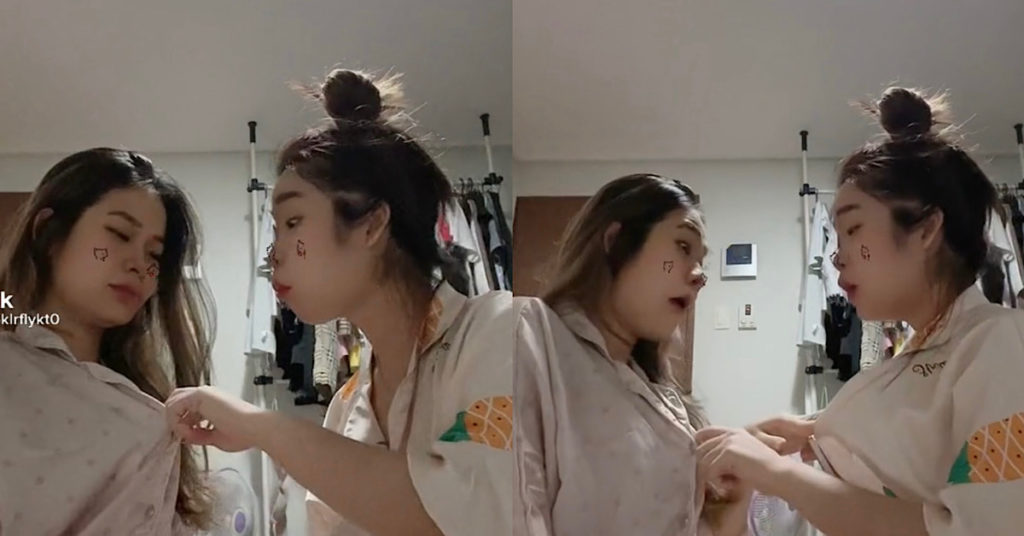 A Tiktok video has recently emerged between two girls who peek inside each other's tops to look at the neh neh.
They then shook their head and laughed as they did what they did.
They seem to be doing so to imply that each other's neh neh is non existent.
Full video loading…
Image and Video source: @user6klrflykt0 Tiktok