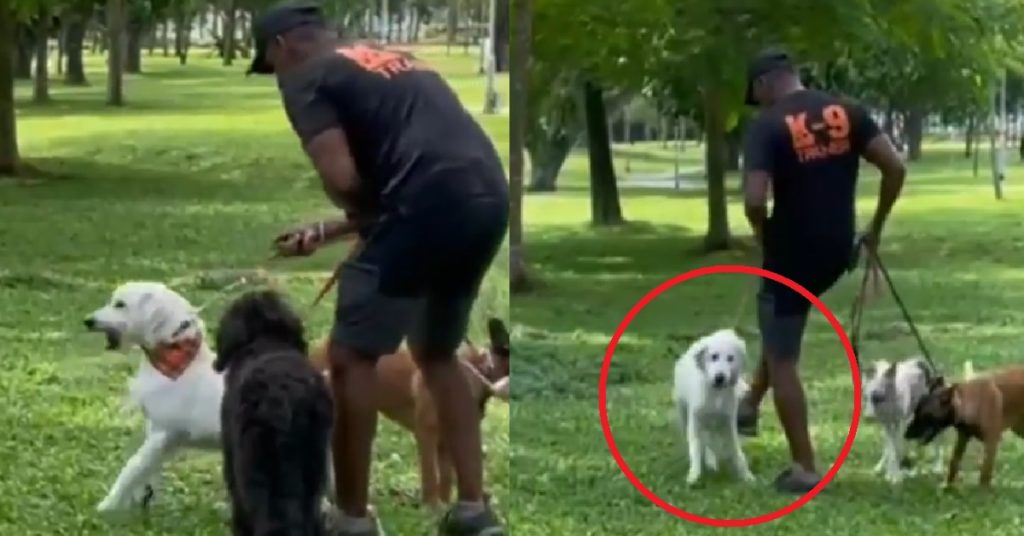 A video emerged online showing a couple of dog trainers out at a park with a bunch of dogs, presumably for obedience training.
They were seen, among many other things, lifting the dogs by pulling on their neck leash and choking them, kicking the dogs and dragging them.
The dogs could be heard yelping in agony and crying for help.
FULL VIDEO LOADING…
Image and video source: @wakeupsingapore on IG