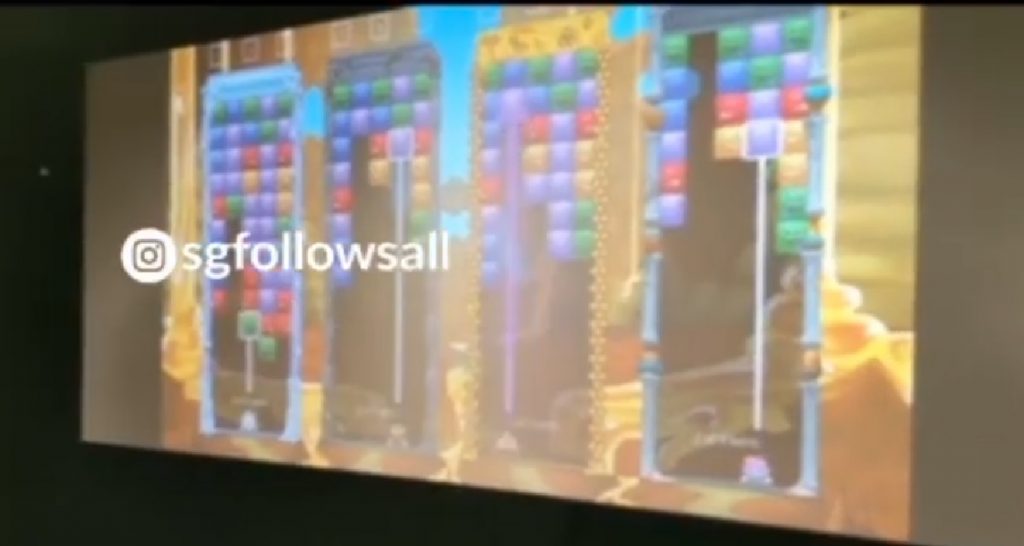 A video was recently uploaded on the Instagram page sgfollowsall which shows how Golden Village cinema lets their customers play Xbox using their big cinema screen. The package was believed to be $435-$455 for 3 hours with drinks and food included.
Here is the full post.
Just want to share our awesome gaming experience at golden village cinema at Funan on 21 Nov 2020. We booked the entire hall for 3 hours with free pop corn and drink for each person. The games we played are Tumblestone, Think of the children and Moving Out. A once in a lifetime experience we will never forget. (Note: The cinema does not provide gaming console. You have to bring your own. I brought my Xbox One console and worked perfectly fine.)
**Update** Received many queries regarding the hall rental. Below is my experience with Golden Village Mr Popcorn:
We emailed possible rental of a cinema hall for gaming to several cinema operators, only GV got back to us. We were offered two packages for 3 hours – $435 with free popcorns and drink or $455 with free choice of small bites. We chose the 1st option. We were allowed to test the console at the hall before the booking date. After the test, a contract need to be signed and payment be made before the date. That's it. Quick and simple process.
FULL VIDEO LOADING…