Grab Hitch is a way for drivers to earn an extra side income from Grab without driving it as a full-time job.
However, some Grab hitch drivers described it as a chore as many passengers often fail to turn up and went MIA.
A netizen posted a screenshot of his conversation between him and a Grab hitch passenger on how was ghosted after waiting for the passenger.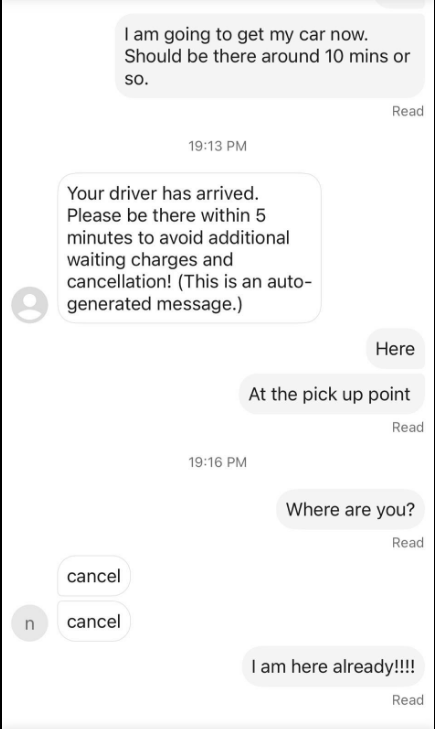 "she did respond. She said confirm. So I told her my expected arrival timing. Just didn't capture that part in the screenshot…"
Grab Hitch Drivers said:
Don't do hitch. Loads of self centre cheapo
Yes, i was compensated $4 even though I didn't hope to get it after kena aeroplane by a rider. I think Grab has done a great job to compensate driver for their wasted effort.
I feel you. I waited more than 30 mins becos first 2 drivers cancelled after I waited them for like 10mins.
Quit hitch and then try Ryde. I had aeroplane reduction from 20% to 0%
I did a grab hitch years ago, the guy ghosted me totally, both of us refused to cancel each other and the pickup was there for a few days before it somehow disappeared, that was the last time I did it.
Sure, even confirmation doesn't give you 100% guarantee.. Nonetheless, it's part n parcel of GH.. Aside from the 'no show', feedback to CS; if they do this frequently, they'll be penalized..