A Thai restaurant in Killiney Road, 87 Just Thai Killiney, took to Facebook to share how they workers received an insulting order from a GrabFood customer.
The restaurant, situated at 57 Killiney Road, received a GrabFood order for a packet of Pad Thai on 9 September, and staff members noticed that there was a message attached to the order.
The message, in bold, was a vulgarity in Thai, which loosely translates to "your genitals die (or something like that)".
The owner of the restaurant, said that his Thai workers were very upset at receiving the message and even refused to tell him what it meant because they were so angry.
The Grabfood customer's name was "a—–e" and they started a conversation with the restaurant via the GrabFood app by saying "F you".
The customer then sent them a message saying "one star", which presumably meant that he was going to rate the restaurant one star.
Tan then complained to Grab about the customer's language and asked them to cancel his order, and he then lodged a police report against the customer.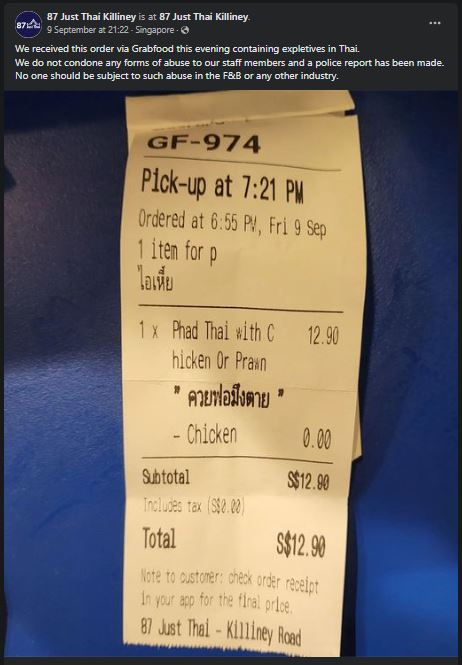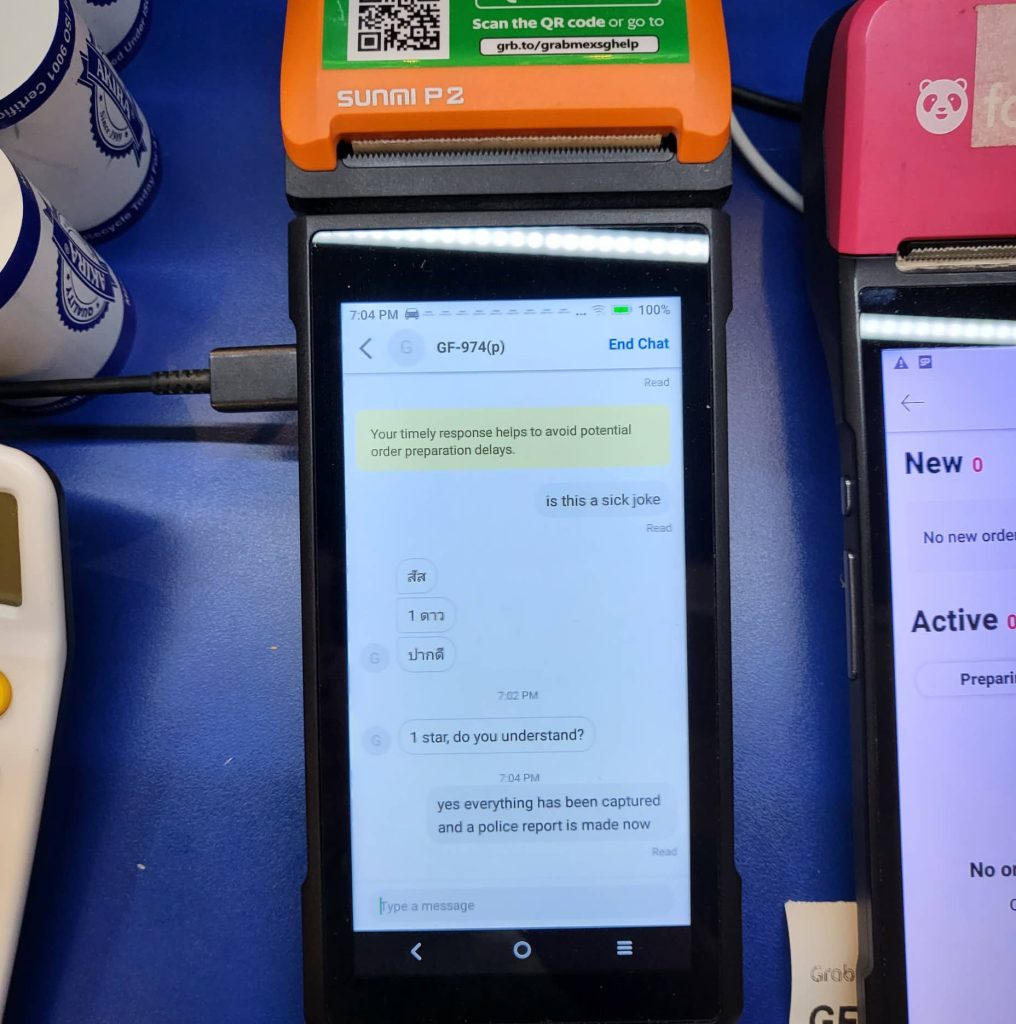 Images source: 87 Just Thai Killiney