A video went viral on TikTok after a naughty grandchild of an elderly woman replaced the Buddha portrait from a Buddhaa to Japanese movie character Ultraman and it took her 1 year to realise.
From Buddha to Ultraman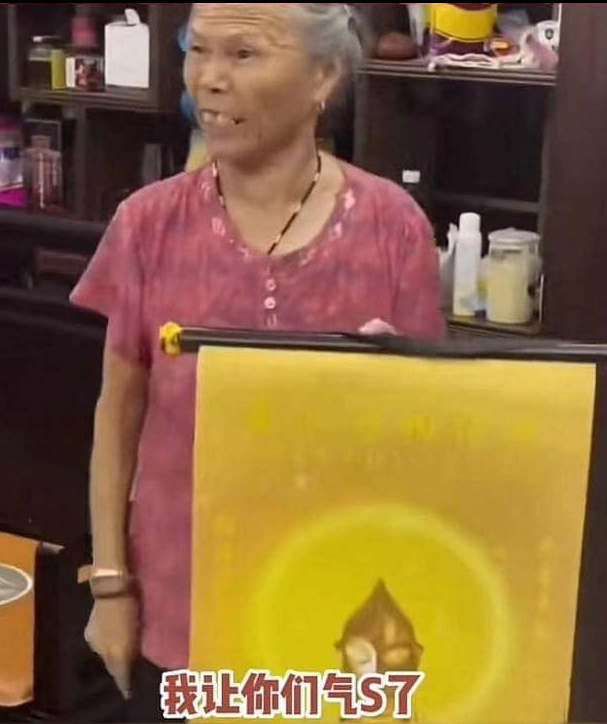 The elderly woman in the video, who is believed to be the grandmother of the child, had a portrait of a Buddha in her home. The child, without the grandmother's knowledge, removed the portrait and replaced it with an Ultraman poster.
She prays to it daily but did not realise that the face of the Buddha is Ultraman for 1 whole year.
The grandmother discovered the switch and was visibly upset as she scolded the child. She then returned the Ultraman poster to its original place, while the child sheepishly looked on.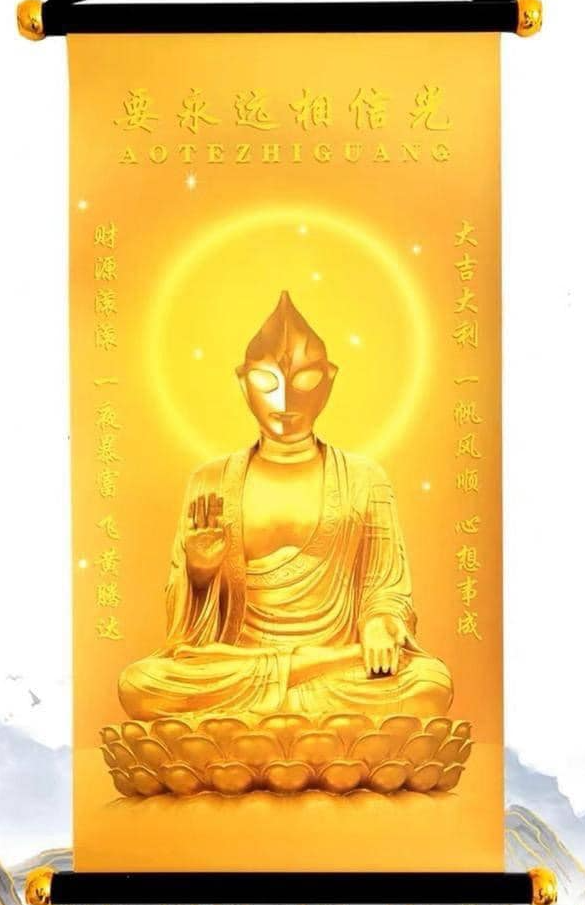 As the video spread, it quickly generated outrage among viewers, who felt that the child was disrespectful and had disrespected the grandmother's beliefs. Some viewers noted that the grandmother had a right to be angry, while others argued that the child was merely being playful and hadn't meant any harm.
The incident also highlighted the power of social media, as the video quickly went viral, sparking debate and discussion among viewers. Ultimately, the video served as an important reminder of the importance of respecting one another's beliefs and cultures.
For those who don't know what is Ultraman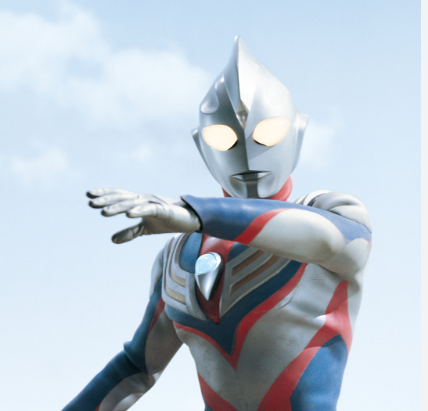 The Ultraman series is one of the most popular shows in Japan and has been adapted into a variety of other media, including films, manga, and video games. It is still popular today, and has been rebooted on several occasions. The original series was so successful that it spawned a number of spin-off shows, such as Ultraman Tiga, Ultraman Dyna, and Ultraman Nexus.
Ultraman is an iconic figure in Japanese pop culture, and is often seen as a symbol of justice and courage. He is seen as a protector of humanity, and is often seen standing up for the weak and oppressed. He is also a powerful symbol of hope, and is often seen as a symbol of perseverance and strength.
The legacy of Ultraman is still strong today, and the series continues to influence many aspects of Japanese culture. The series has also been popular in other countries, and Ultraman merchandise can be found in many countries around the world. The Ultraman franchise is an iconic part of Japanese culture, and its influence can be seen in many aspects of modern society.