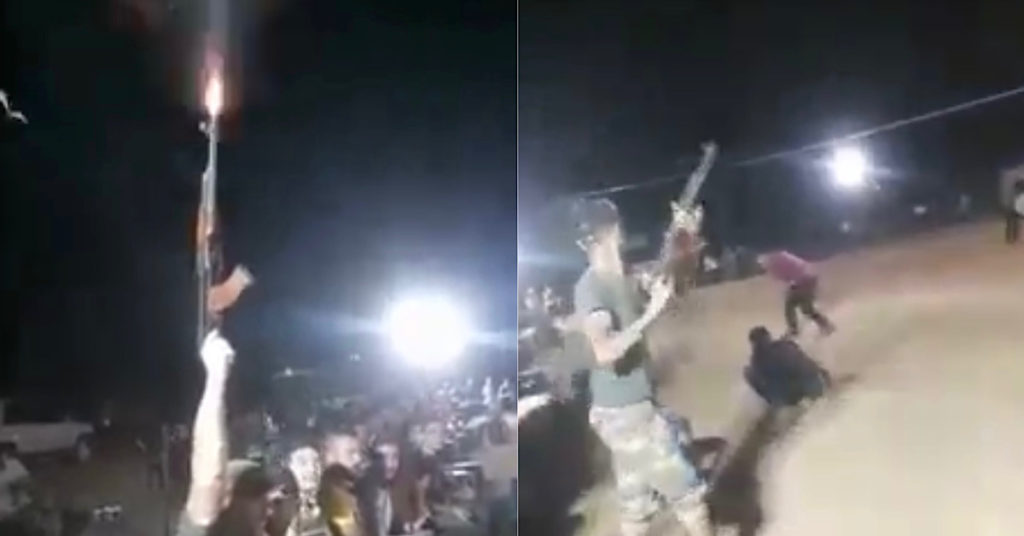 A video of a group of men randomly loading an AK-47 rifle and firing for fun into the air has recently emerged on Facebook.
The video appears to be taken in a middle eastern country.
One of the men accidentally misfires and drops his gun, and almost kills his own friend.
Full video loading…
Image and video source: Mohammed Zouazou Facebook user