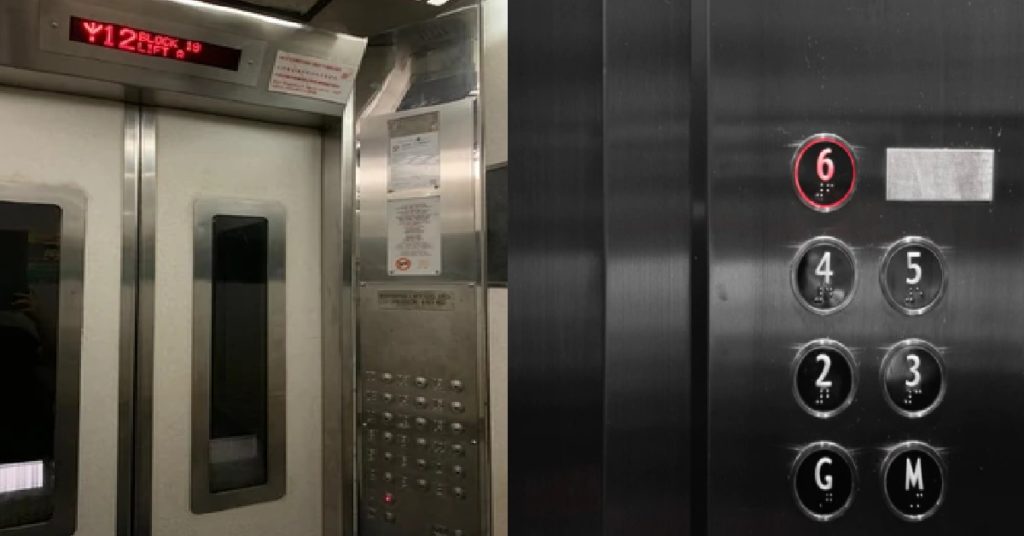 A netizen recounted a story about his experience during the 15th day of the Hungry Ghost Festival.
The 15th day of the Hungry Ghost Month is said to be the peak of the festival, where the hungry ghosts are at their most powerful.
Here is his story:
"It was the 15th day of the Hungry Ghost Month, and I had just returned from some drinks with my friends.
It was about 11pm, and I had an early day at work the next day, so I hurried home despite being a little bit intoxicated.
I live in a HDB flat, you know the ones with the CCTV inside the lift, and the little TV outside at the lift lobby showing the CCTV footage?
Yeap, that was the type of lift at my block.
So as I was waiting for the lift, I glanced over to the grass patch beside me and saw some families burning offerings and I realised that tonight was the 15th day of the hungry ghost month.
I didn't give much thought to it and just waited for the lift to come, as I watched the CCTV screen.
There was nobody in the lift.
The lift doors open and I went in, pressing my unit's floor button as the lift door closed.
I was alone inside the lift.
I smelled something foul and thought I had stepped on dog shit or something, so I looked down at my feet to make sure, but i didn't step on anything.
I looked up from my feet and glanced at the lift door, and from the reflection, I could see that there was a woman standing behind me.
She wasn't there before, did I miss her entering the lift with me? Am I too drunk that I didn't notice her walking into the lift?
As the lift reached my unit and the doors open, I turned around and looked behind me.
There was nobody inside the lift.
I hurriedly ran home, quickly opening my door and closing it behind me while muttering a silent prayer."
Images source: Elevation.fandom.com and Unsplash