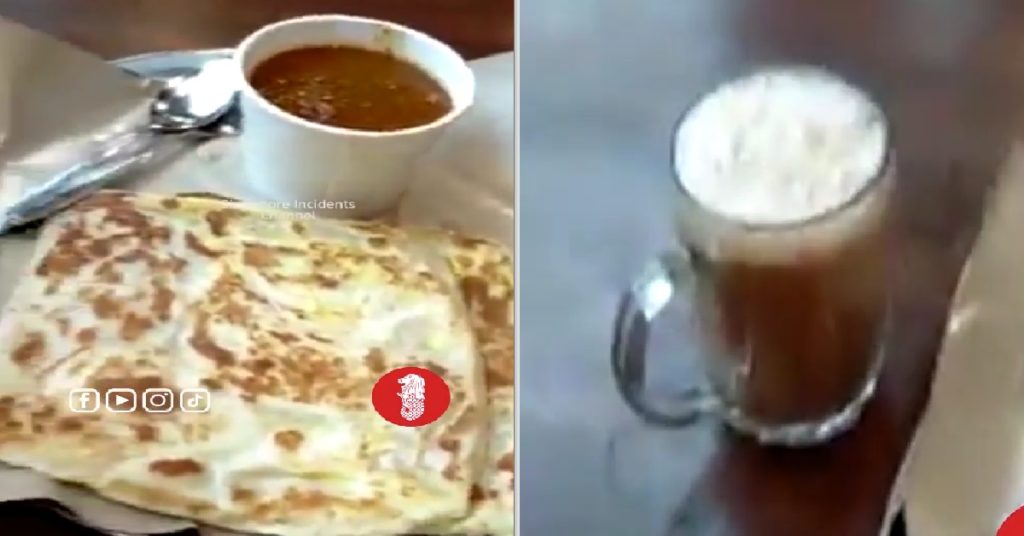 A man shared how he was charged an exorbitant price for a seemingly small order.
He shared that he bought 2 egg pratas, a small bowl of mutton curry and a cup of tea, and was charged $15.40 for it.
The incident happened at an Indian foodshop located at Jurong Point.
FULL VIDEO LOADING…
Image and video source: Singapore Incidents on Facebook