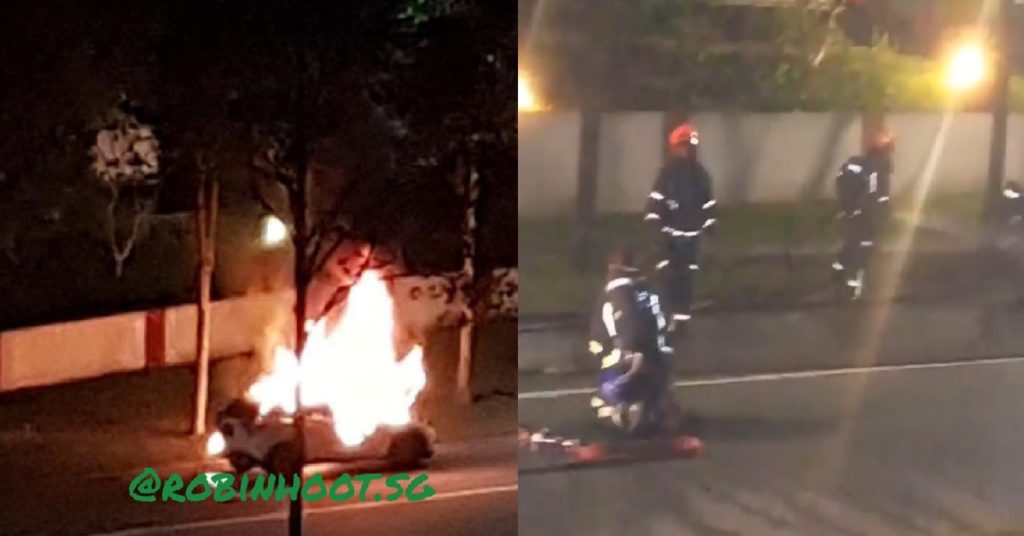 A series of photos and video emerged online showing a car on fire at the side of the road.
The fire took place along Woodlands Drive 62, beside the Woodlands Horizon Buildings.
The SCDF were seen on site trying to put out the fire, with the car being seen burnt to a crisp and completely charred after it was put out.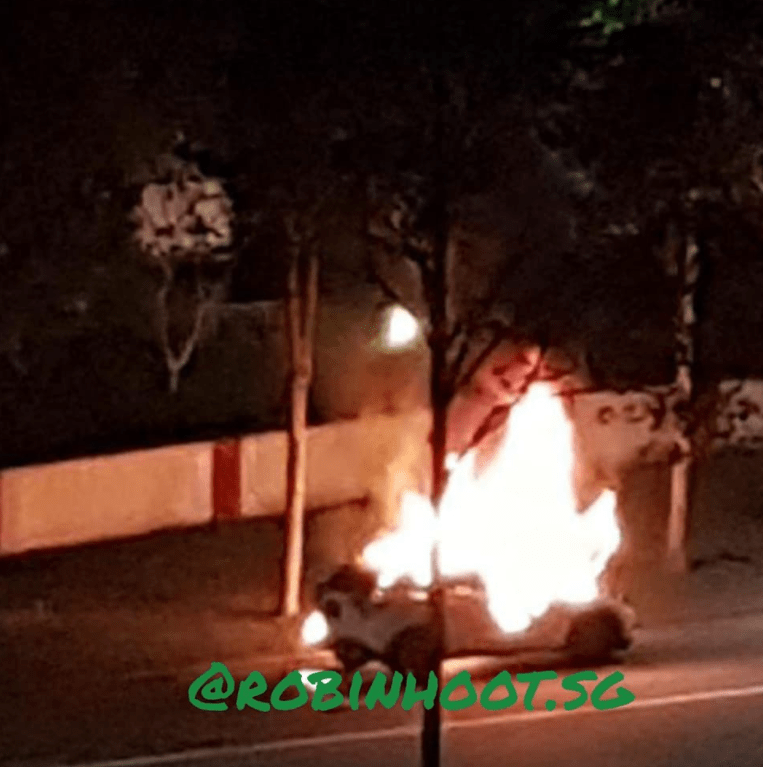 FULL VIDEO LOADING…
Image and video source: @robinhoot.sg and @sgroadaccidents on IG