non Finance, non loan, non property, non banking, non credit card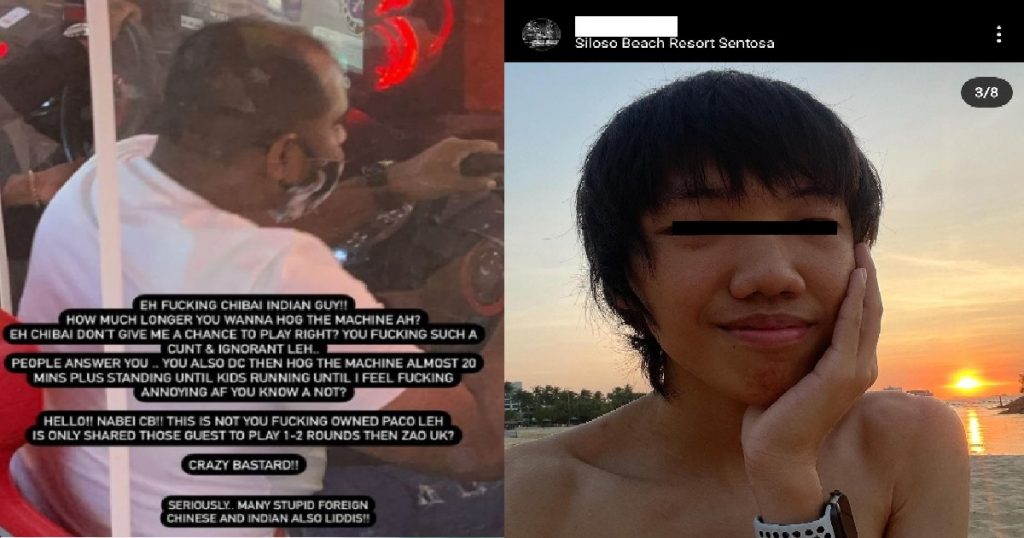 A young punk went on a vulgar racist rant against an Indian man for allegedly hogging an arcade machine.
She shared that the man hogged the machine for almost 20 minutes, calling him a "f***ing c**bai Indian guy", a "c*nt" and "crazy b*stard".
He summed up his post saying that there are many "stupid foreign Chinese and Indian also liddis (sic)".
The incident reportedly happened at Kallang Wave Mall.