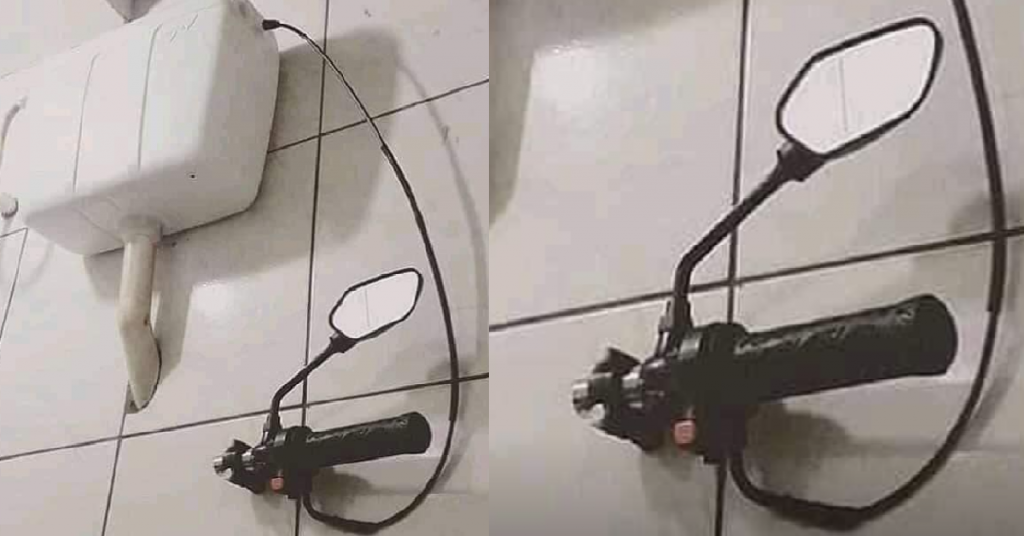 An unnamed netizen shared a photo of his custom toilet tank, where he installed and attached a motorcycle throttle to the tank of his toilet bowl.
I'm assuming the throttle is to either speed up the toilet flushing or to speed up the rate of water refilling into the tank. Or both.
It even comes with a side-view mirror!
This guy is the real Tony Stark.