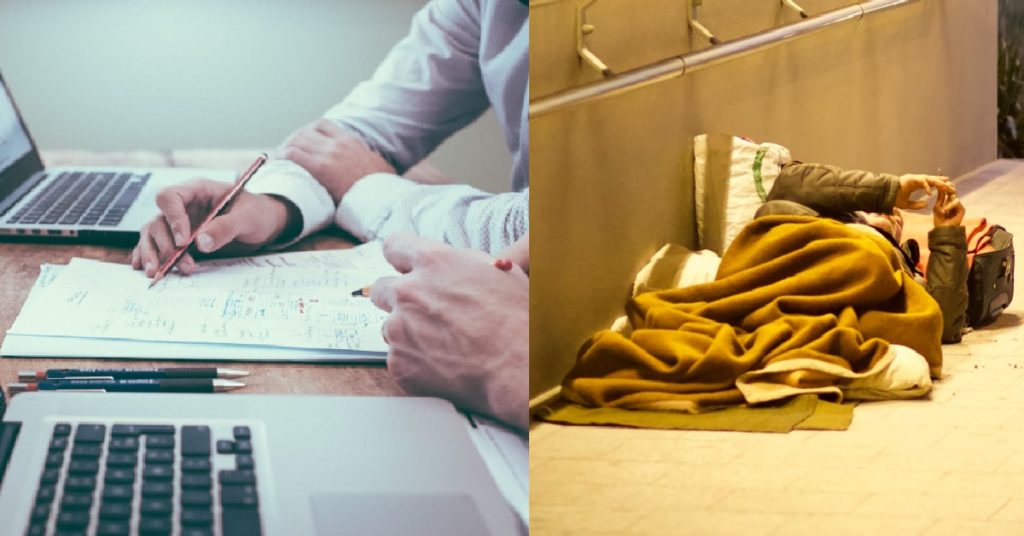 A netizen shared a story about how he went to an event held by his friend's insurance agency.
His friend was an insurance agent at the agency and they were looking for new insurance agents to join the team.
He shared that after working as an insurance agent for months, he still couldn't find a client and made no money at all.
Here is the story:
"I was invited to an event held by my insurance agent friend's agency.
They were apparently looking to expand their team and had an event, I was introduced to the director who told me that he heard me speak and found that I had a gift of talking.
I was obviously flattered.
I told them that I had no experience at all in the financial industry but they said it was alright, all I need was a local diploma and they would sponsor my exams for the necessary insurance qualifications.
They told me stories about how they were all just like me, little to no clue and that joining the insurance agency changed their lives.
They showed me photos of the fast cars they were driving, the expensive suits and watches they wore and the extravagant parties they threw.
They promised that I could live the same life if I worked hard and joined their team.
And so I agreed and I took the ensuing papers, passing them all.
They put me through intensive training to learn about the products and how to sell them.
My employment was purely commission based so I had no basic salary, I had to find clients or I would have no money.
But the few months that passed, I couldn't find any insurance clients and made absolutely nothing, still needing to borrow money from my parents to pay my bills.
Another newcomer who joined the insurance agency, a very cute looking girl, managed to get clients easily and easily won the Top Rookie award without even trying.
This insurance and financial industry was made for women, as it's true that sex sells.
Needless to say I felt hopeless and eventually left.
I ended up making more money as an IT analyst."
Images source: Unsplash