A netizen shared a horrifying story about being caught by his father and all his friends while "playing" with himself inside his room.
Here is what he said
"There was one weekend morning I woke up and found myself all alone at home, my parents had gone out and I didn't know where they went. My mother is a housewife and my father doesn't work on the weekends.
So anyway usually when I am home alone, I always "rub one out" because nobody is around and I have so much privacy.
Knowing that I was home alone, I turned on my computer and went to my favourite "websites" to find some videos to watch to help me "play with myself".
I spent close to 10 minutes scrolling page after page trying to find the perfect video with the perfect thumbnail, guys should know this la, because there is so many videos, we need to find the perfect one.
I finally found a video I liked after 10 minutes of scrolling and made the video full screen.
Anyway for context, my computer monitor is a 49-inch ultra wide gaming monitor, and watching those videos in 4K definition on that screen is an out-of-this-world experience, it feels like I'm actually there.
I put on my headphones and turned the volume full blast, because I wanted to hear the "sounds" as it helps me with my "playtime".
Side note, my bedroom door was closed but it wasn't locked because I was home alone.
So as I was playing with myself, I like to go really slow and savour the process and about 5 minutes in, my bedroom door suddenly slammed open.
I turned my chair around and to my horror, I see my father and all his friends standing there looking at me with my "little brother" in my hand.
They could all see the video playing on my screen (my computer setup is facing towards the door, with the chair facing away from the door)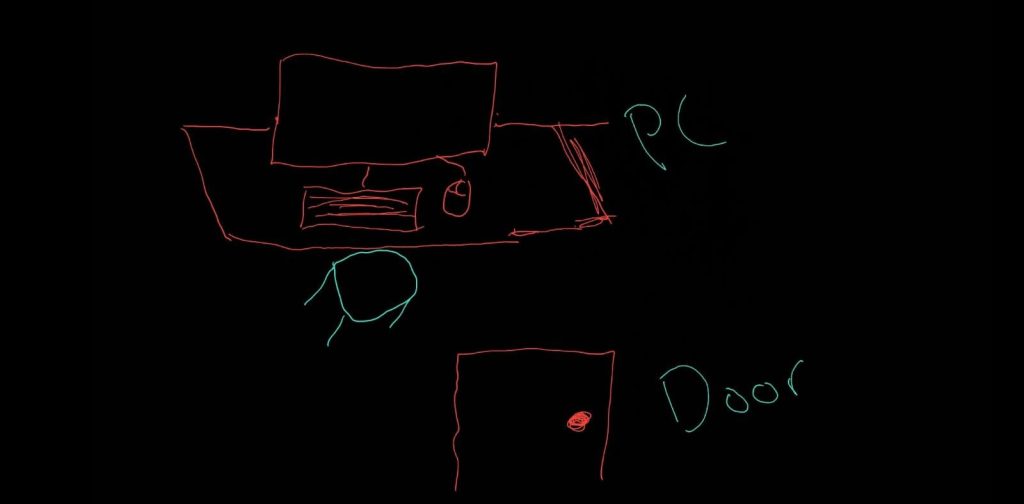 And to make thing worse, there were "sounds" playing out of my headphones because I had it on full blast.
I started shouting "GO OUT LA, YOU DONO HOW TO KNOCK MEH" and everyone then left the room, as I hurriedly shut everything down in a panic.
I left my room and approached my dad, pretending nothing happened and asked him what was he doing at home, I thought he had gone out.
He said he went out to meet his friends and they came over to have some beers and chit chat.
I then went back into my room, with my heart in my mouth, next time I'm locking the door already, this is too much."
Editor's note: Must make contingency plan mah, lock the door first before your playtime mah, wapiang eh common sense…