With so many kinds of professions in the world, one would think that the only way to have several properties is to be a businessman or to have a senior title in a company such as a CEO and Director.
However, a woman working in Singapore as a maid shares her side of the story.
A video was uploaded on Tiktok where a Filipino woman was seen telling everyone how her earnings as a maid have transformed her life in the Philippines.
She stated how she managed to purchase 3 houses, 2 lands, 1 beach house and a car as well. She said that even though she was a maid in Singapore, she still managed to do well in the Philippines.
Analyse what she said
In Singapore, the average maid's salary is around $600 a month and from living expenses in Singapore, at least another $200 is deducted such as mobile phone line and other daily needs.
With that said if she were to save every single cent she made, she would have at least accumulated S$4,800 in a year and working in 3 years would be around S$14,400.
S$14,400 is around 561,158 pesos (According to Google exchange rates).
The following screenshot shows that cities that are out of Manila are definitely affordable with her salary in Singapore.
If she worked here and accumulated every single cent, she probably can buy at least 7 to 8 houses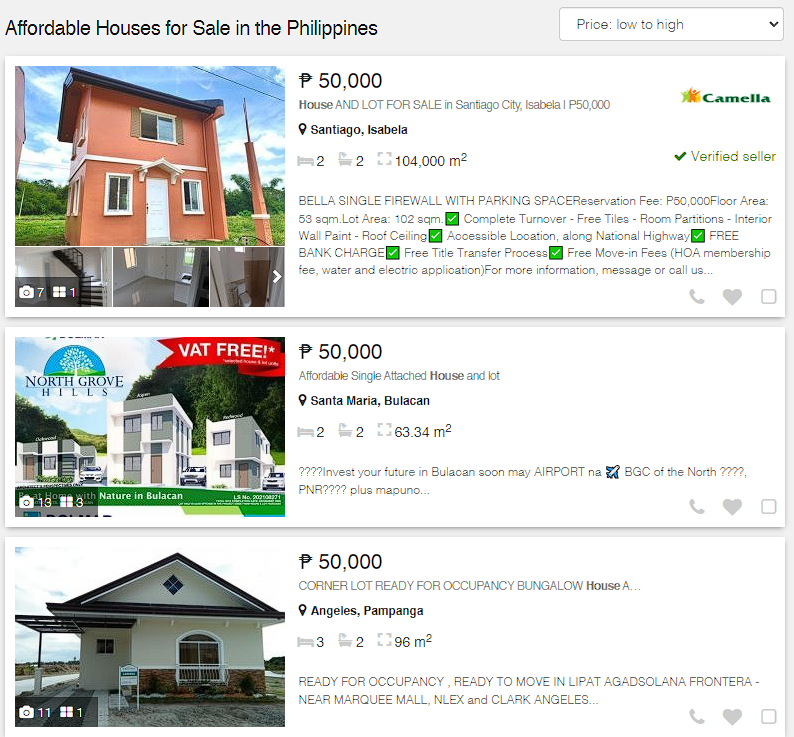 Video of Maid saying she owns multiple properties.
One can only think if there is a country where Singaporeans can go and work and return with the capability to buy multiple properties.
I highly doubt so.