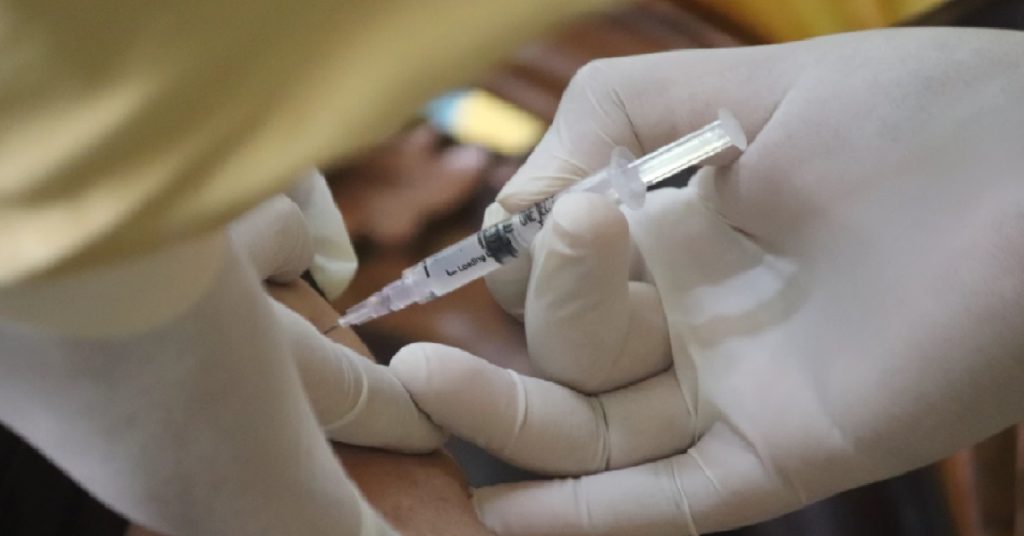 A netizen shared how he was labelled as selfish and not loving his family because he chose not to be vaccinated.
He then went on to say how he is not selfish because he singlehandedly planned his mother's funeral and was there for her until her last breath.
He also claimed that he paid for the family cleaner and helped his family clear their hoarding.
He chose to stay in SG and not travel to Bali because he care about his dad's health.
He added that he took 3.5 hours to cook for his family tonight.
He then added that for his friend to call him selfish, is "racism".
Here is the story: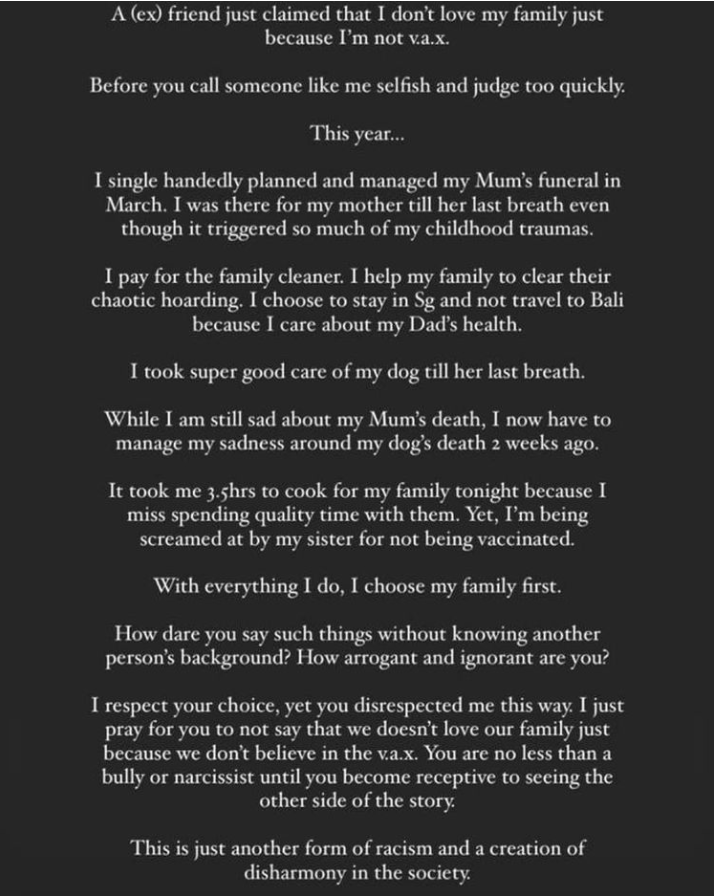 Images source: Unsplash and @complaint.sg on IG