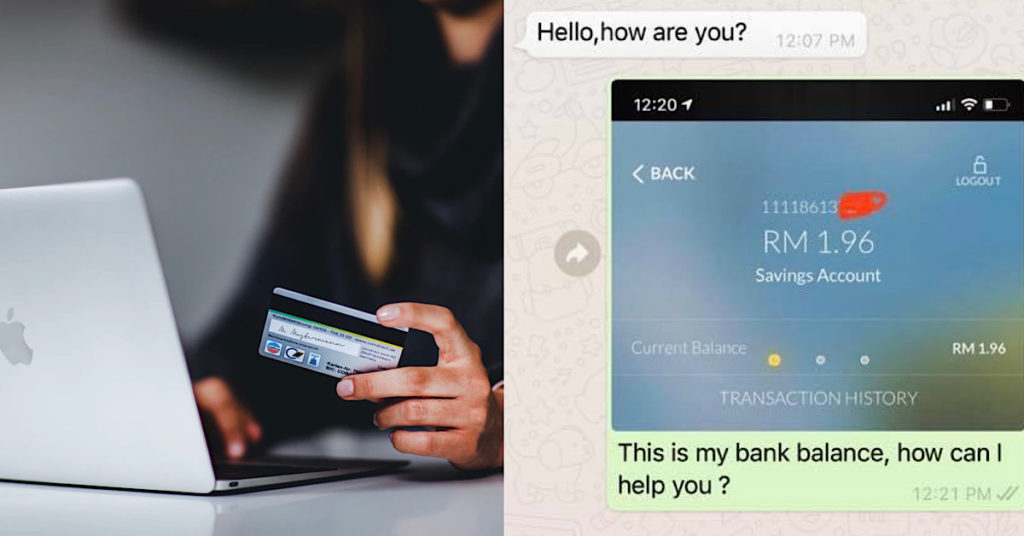 A netizen has shared one of his best responses to scammers who prey on people via scam message.
He received a Whatsapp message from a scammer initially, and before the scammer can say anything else, the man replies the scammer with his bank account balance.
If we are the scammer, we would probably just move on to the next target also upon seeing his bank account balance.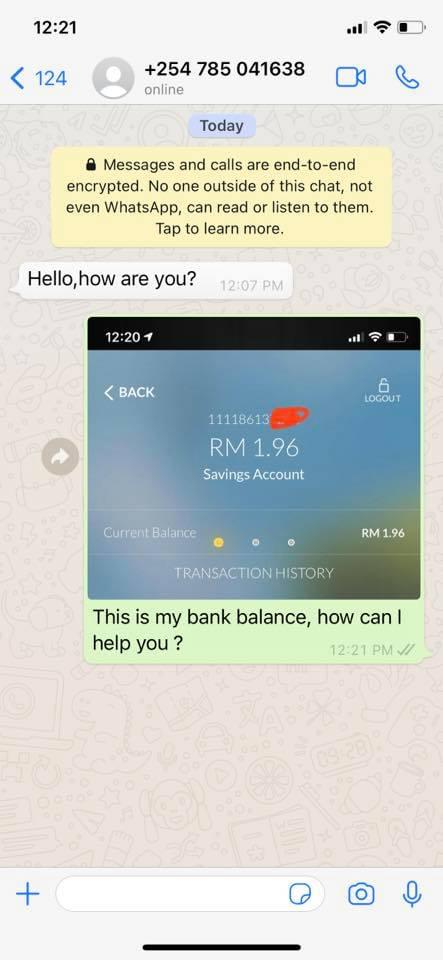 Image source: unsplash.com and Rick Chew Facebook user