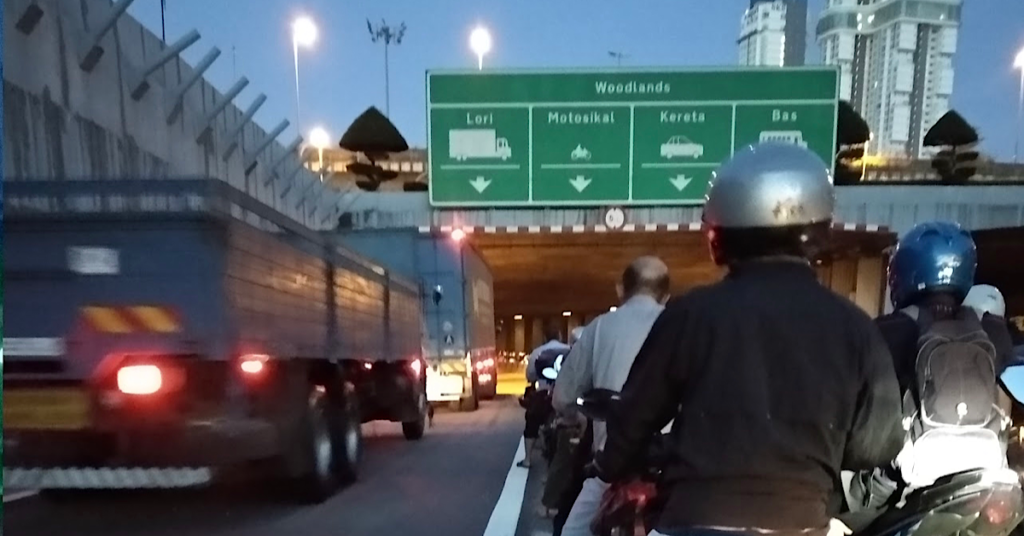 The father of one of our friend recounted a spooky encounter that he had when crossing the Johor-Singapore border few years ago.
He works as a bus driver in Singapore but lives in Johor Bahru so he wakes up at about 3.00am to ride his motorbike across the border everyday.
One morning as he was travelling from home to the customs, he happen to spot one of his fellow colleague riding in front of him.
He noticed a lady with long hair pillioning on the back of his bike and thought that maybe the colleague was ferrying his wife to Singapore as well.
When he reached the mamak store where he get his breakfast from daily, he noticed that his colleague was alone.
He then asked the colleague where the lady pillion was.
Confused by what he was talking about, the colleague asked him back "what lady are you talking about i was all alone"
He then started to describe the lady that he saw and as he was describing her to his colleague, he spotted from the corner of his eyes the said lady pillioning on another bike looking at him with a wide grin and the eyes were without black pupils.
Image source: Google maps