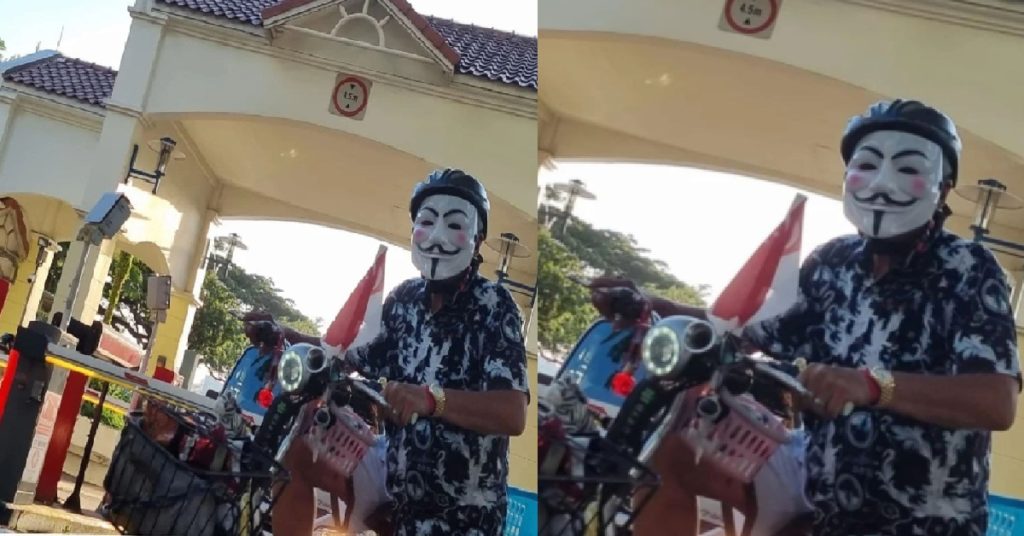 A photo emerged online showing a man wearing a Guy Fawkes mask.
The Guy Fawkes mask, more famously associated with international hacker group Anonymous, is commonly associated with anti-establishment protests around the globe.
The man was seen in the photo wearing the Guy Fawkes mask because he was apparently told to wear a "mask" when in public.