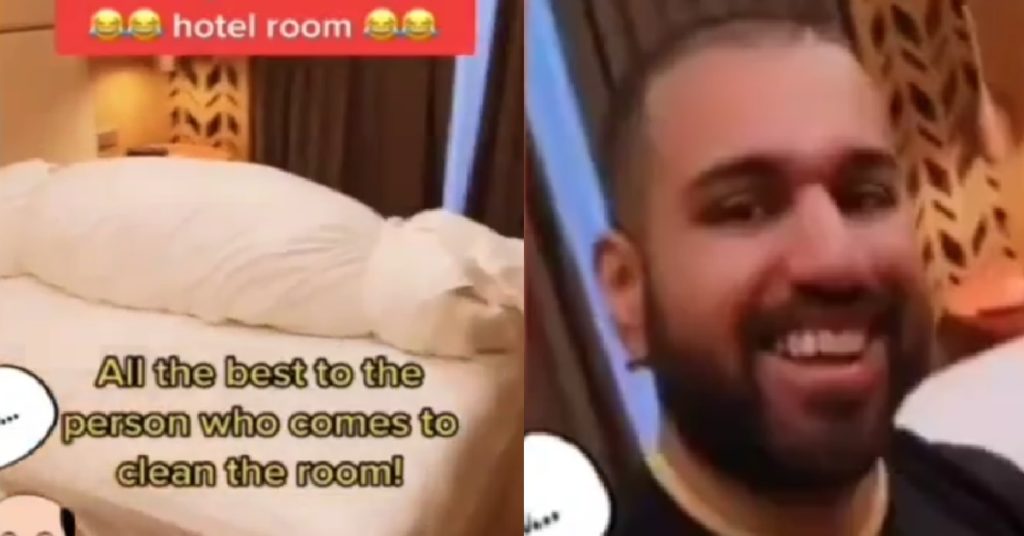 A man filmed himself making a "prank" video where he wrapped up the pillows of a hotel room and tied them up to make them look like a dead body.
He wanted to make it look like he left behind a dead body, to scare the cleaner.
He called it a "fun prank to do before checking out from your hotel room".
He then said: "All the best to the person who comes to clean the room".
FULL VIDEO LOADING…
Related news
Image and video source: @tiagongg.sg on IG